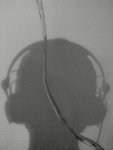 Providence
Costin Iordache
07-December-2011
Providence, on his real name Costin Iordache, was born in Bucharest, but at only 4 years he moves near Frankfurt, in Germany. His childhood was inevitable influenced by the electronic music, which at that time the main roots of techno were set up. Techno and rave were the main genres in that time, and today you can see the influence and the aggressivity in some passages from his present sets.
In 2001 he discovers the first mixing softwares and so he begins to make his own electronic music collection. After passing through the most genres of this kind of music ( progressive, tribal, electro , minimal ) he figures out that the time spended in Germany has left its mark on him and therefore today the main genres played by him are from deep-house, tech to detroit-techno and some light acid house
The artists who influenced him we can say that Robert Hood, Dr.Motte, Ben Klock, Thomas P.Heckmann, Rhadoo were the main ones.
For the moment he builds his own mini studio, so that in the near future it becomes also productive.
Artist
Title
Label
Date

Price

1
DETTMANN, Marcel

Deluge

(12")

50Weapons Germany

06 Dec 11
$9.93
Cat:

50WEAPONS 016


Genre: Techno
2
MYK DERILL

Enclosure EP

(12")

Knotweed France

22 Nov 11
$8.82
Cat:

KW 0002


Genre: Techno
3
ESPOSITO, Ricardo/MICHAEL NADJE

Nieves EP

(12")

BTAIM Germany

16 Nov 11
$8.82
Cat:

BTAIM 001


Genre: Minimal/Tech House
4
ALEXANDER, Amir

Interdimensional Transit EP

(12")

Machining Dreams US

16 Sep 11
$11.03
Cat:

MDREAMS 006


Genre: Techno
5
SHIFTED

ANV #001

(12")

Avian

21 Apr 11
$7.72
Cat:

AVN 001


Genre: Techno
6
P GOD

Neptune IV EP

(12")

Komisch

30 Nov 11
$8.00
Cat:

KOMISCH 010


Genre: Techno
7
SP X

Voltage EP

(12")

Time To Express Belgium

10 Nov 11
$8.82
Cat:

T2X 018


Genre: Techno
8
MR G

Urban Warfare EP

(12")

Phoenix G

06 Dec 11
$8.28
Cat:

PG 039


Genre: Minimal/Tech House
9
FENGLER, Marcel

Sphinx EP

(12")

IMF Germany

03 Oct 11
$9.93
Cat:

IMF 001


Genre: Techno
10
LINZATTI, Staffan

Assembler

(12")

Searchlights Holland

21 Jul 11
$8.82
Cat:

SIGHTS 001


Genre: Techno