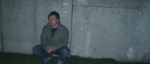 LARIX
19-August-2009
LARIX /Poland/ - dj, producer, remixer, label owner. --

www.myspace.com/rafaelmuttke --

www.myspace.com/stereophonicrec --

LARIX - his real name is Rafael Muttke, he was born in Poland. At the age of 16 he interest in electronic musis, Techno became a real passion and one of the most important things in his life, Hi started a dj career in 2001, at that time He became a resident of a local club, where techno music was very popular. As a dj he represents a dynamic and unique style. In his sets u find tribal, funk and hard techno. In 2005 hi discovered a huge possibility of sound creation, hi started to create his own music. His DJ producer styles are very similar. Heavy work makes that his tracks are popular in Poland and foreign countries. Today's Larix sets stand on the highest level and all of them are exceptional and unique.
Artist
Title
Label
Date

Price

1
LIEBGREGTS, Jeroen

Hunter/Grazer

(12")

Audio Assault Holland

27 May 09
$8.83
Cat:

AAR 033


Genre: Techno
2
WUNSCH, Christian

Seleccion Natural Parte 3

(12")

Tsunami Spain

17 Jun 09
$8.83
Cat:

TSU 016


Genre: Techno
3
FISCHER, Christian/ELTON D

Crazy Animals

(12")

Definition Germany

18 Jun 09
$8.83
Cat:

DEF 20306


Genre: Techno
4
DJ PREACH

Return To The Source

(12'')

Patterns Holland

20 May 09
$8.83
Cat:

PATRN-X 002


Genre: Techno
5
ADVENT, The/INDUSTRIALYZER

Kudos EP

(12")

Remain

17 Jun 09
$8.83
Cat:

REMAIN 006


Genre: Techno
6
DELANO, Alexi/XPANSUL

Asterisk

(12")

True Type Tracks Germany

15 May 09
$8.83
Cat:

TT 01


Genre: Techno
7
BEYER, Adam

Something Good To Die For

(12")

Mad Eye Sweden

07 Aug 09
$7.72
Cat:

ME 08


Genre: Techno
8
CAVE

Remode EP

(12")

Basics Holland

17 Jun 09
$8.83
Cat:

BASICS 004


Genre: Techno
9
PHANTOM REGIMENT

Breaking Earths Atmosphere EP

(12")

Dynamic Reflection

06 May 09
$8.83
Cat:

DREF 003


Genre: Techno
10
LAGORA, John

Over!kill EP

(12")

Eruptive Germany

07 May 09
$8.83
Cat:

ERUPTIVE 017


Genre: Techno