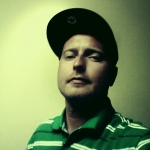 Artist
Title
Label
Date

Price

1
OKINO, Shuya

United Legends: Pirahnahead Works

(12")

Especial Japan

12 Dec 07
$6.09
Cat:

ESPD 017


Genre: Funky/Club House
2
J DEEP

Sound Of Deeper Edits USA: A Soulful Sound Vol 3

(12")

Disco Edits

07 Sep 09
$9.95
Cat:

DSE 003


Genre: Disco/Nu-Disco
3
FRANKIE KNUCKLES/DEEELITE/RICHIE RICH vs RALPHIE R

For DJ's Only Vol 1

(12" promo)

unknown label

01 Jan 90
$5.52
Cat:

FDO 001


Genre: Funky/Club House
4
SADE

No Ordinary Love

(7")

Epic US

01 Jan 90
$3.87
Cat:

CBS 74734


Genre: Funk
5
INCOGNITO/VARIOUS

Feed Your Soul: Incognito & Rice Artists Remixed

(unmixed 2xCD)

Pony Canyon Japan

17 Dec 05
$26.55
Cat:

PCCY-01761


Genre: Broken Beat/Nu Jazz

Incognito - "We Got Music" (Matt Cooper's Outside mix)
Inner Shade - "Operator" (Incognito Love Collect mix)
Ski Oakenfull feat Chi Tuner - "Heavenly" (YamWho? rework)
Incognito - "The World Is Mine" (Bluey & Ski Sky High mix)
Incognito - "Show Me Love" (YamWho? rework)
Incognito - "Come Away With Me" (The Caves A Greater Joy mix)
Maysa Leak - "The Bottle" (Bluey & Ski Risin' UK mix)
Ed Motta & Bluey - "Where The Levees Broke"
Hope Collective - "Give & Let Live" (Louie Vega's Sacred Rhythm dub)
Incognito - "The 25th Chapter" (Ski Oakenfull vs Para: Diso Broken Funk remix)
Para:Diso feat Valerie Etienne - "Waiting 4 The Sun 2 Shine" (Incognito's Shining On remix)
Para:Diso feat Tommy Blaize - "Let Yourself Go" (Ski Oakenfull mix)
Incognito - "Everything Your Heart Desires" (Bluey's Black Sunshine remix)
Incognito - "Don't Turn My Love Away" (Venom & Bluey Street Soul mix - radio edit)
Ski Oakenfull feat Amp Fiddler - "Let Me Be" (Dobie remix)

6
SIJI

Adesiji

(CD)

unknown label

05 Nov 08
$11.05
Cat:

IVYR 05


Genre: Broken Beat/Nu Jazz
7
BLAKE, Ron

Tom Blake

(12")

Freestyle

08 Mar 06
$6.09
Cat:

FSR 036


Genre: Broken Beat/Nu Jazz
8
DJ SPINNA

Dillagence

(7")

Cult 45 US

27 Feb 08
$4.98
Cat:

CULT 45 03


Genre: Hip Hop/R&B
9
DOWNING, Will

Classique

(CD)

Concord

10 Jul 09
$15.48
Cat:

7231278


Genre: Broken Beat/Nu Jazz
10
DIVAS/CROONERS/VARIOUS

Nu Jazz Vol 1

(unmixed 2xCD)

Wagram France

15 Aug 07
$30.97
Cat:

RBCX-7223


Genre: Broken Beat/Nu Jazz

Jill Scott - "Brotha"
Jazzonia - "Swan Blues" (Alicia Renee & Asante vocals)
Re: Jazz - "People Hold On" (feat Tobias Kremer Big Band - Inga Luhning vocal)
Madeleine Peyroux & William Galison - "Back In Your Own Backyard"
Sara Lazarus - "This Can't Be Love"
Diana Krall - "I'm Just A Lucky So & So"
Elisabeth Kontomanou - "Sunny"
Rosalia De Souza - "Tempo Futuro"
Dajla - "I Don't Care"
Netka - "Water The Flowers" (Nathalie Schafer vocals)
Alif Tree - "Forgotten Places" (Shirley Horn vocals)
Radio Citizen - "Championsound" (Bajka vocals)
Tok Tok Tok - "Flow Of Joy" (Tokunbo Akinro vocals)
Alice Russell - "Sweet Is The Air" (with Natureboy)
Carleen Anderson - "All In My Mind"
Ursula Rucker - "Black Erotica"
Metropolian Jazz Affair - "Bird Of Spring" (Mr Day vocals)
Mr President - "Love & Happiness" (Ginger Jazz mix)
Malko - "Follow My Lead" (S Tone Inc remix)
Matthias Vogt Trio - "Pilot" (Matthias Vogt vocals)
St Germain - "Alabama Blues"
Llorca - "I Cry" (Mandel Turner vocals - original mix)
Re: Jazz - "Too Many Holes" (Ernesto vocals)
Chin Chin - "You Can't Hold Her" (Chin Chin vocals)
Jamie Lidell - "Multiply (In A Minor Key) Piano By Gonzales"
Michael Buble - "Me & Mrs You"
Jamie Cullum - "It Ain't Necessarly So"
Terry Callier - "Speak Your Peace"
Beat Assailant - "Chronic Break" (Tash vocals)
Shawn Lee's Ping Pong Orchestra - "The Hour Glass Effect" (Ohmega Watts vocals)
Dwight Trible - "Africa" (Dwight Trible, Ninkia Billingslea, Blay Ambolley)
Anthony Joseph - "Bo Nuggy"