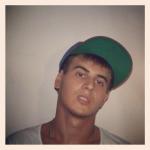 Hot Underground
Attaboy
15-May-2013
Attaboy is the one who gathers in itself its own approach to electronic sound and mood. For the past three years in his DJ sets as well as in his own work on labels such as BluFin, Night Drive Music, i​ Records and Monique can hear perspectives massive Tech House with elements of Hip Hop vocals and light melodies Deep House.

Inspiration of the old school 90's house is reflected in many of his works, classic body from korg and rhythmic set of drum machine. If you've heard one of his works called Groove Land you will hear the true sound of the old school house. Attaboy is a wide range of sound temperament from Ambient to Techno sound. Since training at the University of Russia most of the time he dedicate his Dj sets.​ First DJ set was recorded in the new year in 2004.

Favorite type of music was House and Techno. Feeling powerful club sound and qualitative approach to his sets to be it in large Croatia or raves on the beaches of Ibiza is the character relationships to the crowd and do really special night.

He began a fruitful collaboration with Jimmy Savard in 2009 and signed to his label Monique Musique where issued one of the most popular tracks of India. Despite the fact that Attaboy young artist he has a good awareness of famous DJ producers and co-operation with many clubs and labels America Germany and Europe. Russia streets where he grew up and still lives Attaboy full underground parties and this has contributed to new ideas and inspiration for new projects.

His love of music comes from the massive bass sound and sexy vocals exactly so you can often hear the incredible collection of beautiful deep house tracks in his sets. Experience of cooperation with many great musicians and promoters as well as the view of the electronic music scene with their own eyes led him the idea to create his project Hipstercast. Of great importance is the place to be a real love for Indie and Nu-Disco music.
Artist
Title
Label
Date

Price

1
BARNSLEY, James

The Spellbinder EP

(12")

Innercircle

09 May 13
$8.78
Cat:

INC 003


Genre: Deep House
2
CRUE

Crue 1 (repress)

(limited hand-stamped coloured vinyl 10")

Crue

14 May 13
$9.34
Cat:

CRUE 01


Genre: Deep House
3
FULBERT

Maison Profonde EP

(12")

Rawthenticity France

14 May 13
$8.24
Cat:

CITY 01


Genre: Deep House
4
LEE, Jackson/GREY PEOPLE

Nasty Groove

(12")

Mystical Disco

14 May 13
$10.72
Cat:

MYST 02


Genre: Deep House
5
MARTINEZ

Magnolia EP

(12")

Savor US

13 May 13
$10.98
Cat:

SAVOR 005


Genre: Minimal/Tech House
6
AGORE, Alex

Show U Love EP

(12")

Deep Down Slam

07 May 13
$7.68
Cat:

DDSR 003


Genre: Deep House
7
ALVAREZ, Alix/JOAQUIN CLAUSSEL presents HIDDEN REVEALED/ART OF TONES

Moxa Vol 1: Follow The X Part 2

(12")

Rebirth

09 May 13
$9.34
Cat:

REB 080


Genre: Deep House
8
FABE

Dusty Chords EP

(12")

124 Recordings

10 May 13
$7.68
Cat:

124R 004


Genre: Deep House
9
PARIS UNDERGROUND TRAX

Vol 1 (Remastered)

(12")

My Love Is Underground

10 May 13
$7.68
Cat:

MLIU 12


Genre: Deep House
10
SHARON, Mike

A Groove Livin' EP

(12")

Traxx Underground

18 Apr 13
$9.88
Cat:

TU 006


Genre: Deep House