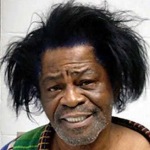 we love 45's killer funk chart !
Killer Funk Records USA
14-October-2009
check out our forthcoming releases...and our new killer funk disco 12 series !!!

Juno has currently the best selection of killer funk releases and at the keenest prices. What yo waitin' for !??!?Join the myspace to read about US tours and dj/live band events & dates.

https://...
Artist
Title
Label
Date

Price

1
LUCIEN'S LUCK/THE FUNKTIFIED ENFORCERS

You Should Know! (Dinked Edition)

(dinked hand-stamped 7")

Killer Funk US

19 Oct 09
$5.80
Cat:

KF 008 DINKED


Genre: Funk
2
QASB

The Key

(7")

Soulsia Japan

12 Jan 09
$6.08
Cat:

QASB 7


Genre: Funk
3
EURO CINEMA

Brooklyn Groove

(7")

Hammondbeat US

02 Oct 09
$7.73
Cat:

HB7 09


Genre: Funk
4
HAMMOND SOUL, Sven feat CORRINA GREYSON

Looking Up Turnin Round

(7")

Hammondbeat US

02 Oct 09
$7.73
Cat:

HB7 10


Genre: Funk
5
HI FLY ORCHESTRA, The

Crosstown Traffic

(7")

Tramp Germany

25 Sep 09
$5.25
Cat:

TR 1019


Genre: Funk
6
JAMES, Janice

Set Your Sights

(1-sided 7")

Sonic Wax

08 Oct 09
$8.83
Cat:

SW 004


Genre: Funk
7
LT DAVIS

Love Recipe

(1-sided 7")

Sonic Wax

08 Oct 09
$19.88
Cat:

SONICWAX 001LTD


Genre: Funk
8
MOORE, Johnny

Don't Let It Blow Your Mind

(1-sided 7")

Sonic Wax

08 Oct 09
$16.57
Cat:

SONICWAX 002LTD


Genre: Funk
9
MITCHELL, Rose/JO ANN HENDERSON

Baby Please Don't Go

(7")

Juke Box Jams (Jazzman)

08 Oct 09
$14.36
Cat:

JBJ 1001


Genre: Funk
10
BARKIN' SOUL

Babybababebe

(7")

Mighty Highness Australia

10 Oct 09
$7.73
Cat:

MHR 7003


Genre: Funk
11
DEEP STREET SOUL

Kick Out The Jams

(7")

Freestyle

10 Oct 09
$8.83
Cat:

FSR 7058


Genre: Funk
12
MILANO JAZZ DANCE COMBO

Much More

(7")

Record Kicks

26 Sep 09
$6.08
Cat:

RK 45027


Genre: Broken Beat/Nu Jazz
13
P FUNK ALL STARS

It's Too Funky In Here

(7")

Hump US

01 Jan 90
$9.94
Cat:

P 3039


Genre: Funk
14
BRADLEY, Charles/MENHAHAN STREET BAND

The Telephone Song

(7")

Daptone US

18 Sep 08
$5.25
Cat:

DAP 1041


Genre: Funk
15
JACKSON 5, The

Dancing Machine

(12")

Gordy US

01 Jan 90
$11.04
Cat:

4512 GG


Genre: Funk
16
RANKIN, Kenny/DON FARDON

Name Of Love

(7")

Jazz Peace

01 Sep 09
$7.73
Cat:

JZ 0942


Genre: Broken Beat/Nu Jazz
17
SMITH, Gizella & THE MIGHTY MOCAMBOS

The Time Is Right For Love

(7")

Soul Seed

03 Oct 09
$7.73
Cat:

SOULSEED 001LTD


Genre: Funk
18
HARRIS, Johnny

Stepping Stones

(7")

Warner US

03 Sep 09
$7.73
Cat:

WB 7777


Genre: Funk
19
CHEYENNE'S COMIN/HANSON

Come Back To Me

(7")

Blackcat

02 Sep 09
$6.62
Cat:

BCAT 0996


Genre: Funk