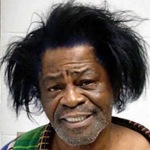 we love 45's killer funk chart !
Killer Funk Records USA
25-September-2009
check out our forthcoming releases...and our new killer funk disco series !!!

Juno has currently the best selection of killer funk releases and at the keenest prices. What yo waitin' for !??!?Join the myspace to read about US tours and dj/live band events & dates.

https://...
Artist
Title
Label
Date

Price

1
LUCIEN'S LUCK/THE FUNKTIFIED ENFORCERS

You Should Know! (Dinked Edition)

(dinked hand-stamped 7")

Killer Funk US

19 Oct 09
$5.80
Cat:

KF 008 DINKED


Genre: Funk
2
MOUNTAIN MOCHA KILIMANJARO

Time Has Come

(7")

Back Fire Japan

18 Feb 09
$13.24
Cat:

PLP 6024


Genre: Funk
3
RANKIN, Kenny/DON FARDON

Name Of Love

(7")

Jazz Peace

01 Sep 09
$7.72
Cat:

JZ 0942


Genre: Broken Beat/Nu Jazz
4
CHEYENNE'S COMIN/HANSON

Come Back To Me

(7")

Blackcat

02 Sep 09
$6.61
Cat:

BCAT 0996


Genre: Funk
5
HARRIS, Johnny

Stepping Stones

(7")

Warner US

03 Sep 09
$7.72
Cat:

WB 7777


Genre: Funk
6
SILVER, Horace

Wipe Away The Evil

(7")

Blue Note

02 Sep 09
$9.93
Cat:

SBN 1964


Genre: Funk
7
NEW WORLD/CRYSTAL CLEAR

We're Gonna Make It

(7")

Polydor

10 Dec 12
$5.51
Cat:

PD 14154


Genre: Funk
8
MITVALSKY, Chantal/THE PUTBACKS

Friend Or Foe

(7")

HopeStreet Recordings

24 Sep 09
$7.72
Cat:

HS 001


Genre: Funk
9
MJ

1978 Demos Vol Two

(7")

unknown label US

16 Sep 09
$9.93
Cat:

MJ 1978TWO


Genre: Disco/Nu-Disco
10
BANKS, Darrell

Don't Know What To Do

(7")

Daptone US

18 Sep 09
$5.51
Cat:

DAP 1046


Genre: Soul
11
LEONHART, Michael/THE AVRAMINA 7

Scopolamine

(7")

Truth & Soul US

18 Sep 09
$7.45
Cat:

TS 029


Genre: Funk
12
WEST, Willie/THE HIGH SOCIETY BROTHERS

The Devil Gives Me Everything Except What I Need

(7")

Timmion Finland

19 Sep 09
$6.61
Cat:

TIMMION 019


Genre: Funk
13
DJ 2THREE

Do You Want It Right Now? (repress)

(7")

4TRAC

18 Sep 09
$5.51
Cat:

4TRAC 001


Genre: Classics/Ska
14
BETTY CHUNG/JUN MAYUZUMI

Bang Bang

(7")

Stoned Circus

12 Nov 07
$6.07
Cat:

STC 001


Genre: Funk
15
McKOY, Noel

Brighter Day

(7")

Tri-Sound

11 Sep 09
$3.86
Cat:

TRIS 3004


Genre: Funk
16
WRIGHT, Milton

Leave Me Alone

(7")

Soul 45

09 Mar 09
$17.65
Cat:

SOUL 45006


Genre: Funk
17
WILLIE JOHNSON, Little

Loneliness

(7")

Soul 7/Jazzman

29 Jul 09
$9.93
Cat:

SOUL 7008


Genre: Funk
18
CALDWELL, Bobby

What You Won't Do For Love

(7")

Clouds US

01 Jan 90
$6.07
Cat:

11


Genre: Funk
19
SOUL SHAKERS, The

You Ain't My Brother

(7")

Amark/Tramp Germany

26 Aug 08
$7.45
Cat:

AMARK 930/931


Genre: Funk