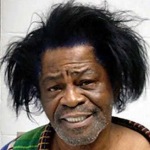 we love 45's killer funk chart !
Killer Funk Records USA
02-September-2009
Juno has currently the best selection of killerfunk releases and at the keenest prices. Hell, they even have free Killer Funk stickers ! What yo waitin' for !??!?Join the myspace to read about US tours and dj events.

https://...
Artist
Title
Label
Date

Price

1
LUCIEN'S LUCK/THE FUNKTIFIED ENFORCERS

You Should Know! (Dinked Edition)

(dinked hand-stamped 7")

Killer Funk US

19 Oct 09
$5.77
Cat:

KF 008 DINKED


Genre: Funk
2
MOUNTAIN MOCHA KILIMANJARO

Time Has Come

(7")

Back Fire Japan

18 Feb 09
$13.18
Cat:

PLP 6024


Genre: Funk
3
CHEYENNE'S COMIN/HANSON

Come Back To Me

(7")

Blackcat

02 Sep 09
$6.58
Cat:

BCAT 0996


Genre: Funk
4
RANKIN, Kenny/DON FARDON

Name Of Love

(7")

Jazz Peace

01 Sep 09
$7.68
Cat:

JZ 0942


Genre: Broken Beat/Nu Jazz
5
WAKE & BAKE!

Party Starter

(7")

Our Label Germany

14 Aug 09
$5.48
Cat:

OUR45 006


Genre: Funk
6
SOUL SNATCHERS, The

Good & Plenty

(7")

Unique Germany

20 Aug 09
$6.04
Cat:

UNIQ 1631


Genre: Funk
7
BONGO ROCKERS/PETE HILGER QUINTET

Apache

(7")

More Soul

20 Aug 09
$6.58
Cat:

MS 1001


Genre: Funk
8
JACKSON, Walter/MAJOR HARRIS

Heartbreak Hour

(7")

Okeh US

29 Aug 09
$9.88
Cat:

OKEHSP 8020


Genre: Funk
9
ASHBY, Dorothy/CAL TJADER

Cause I Need It

(7")

More Groove Japan

29 Aug 09
$15.37
Cat:

MGE 229


Genre: Funk
10
BROWN, Keisa/LIZ SPRAGGINS

Dance Man

(7")

Jazzman

27 Aug 09
$4.95
Cat:

JM 071


Genre: Funk
11
CURE ATOR, The/TERRY EDWARDS & THE SCAPEGOATS

In Between Days

(7")

Sartorial

21 Aug 09
$3.85
Cat:

FIT 042S


Genre: Funk
12
AYERS, Roy/BAH SAMBA

Positive Vibe

(limited 7")

BSM

02 Jul 09
$9.88
Cat:

BSM 001


Genre: Funk
13
GANGSTARR/INI KAMOZE

Dwyck

(7")

Wax Em

30 Sep 08
$7.68
Cat:

WAX EM 01


Genre: Hip Hop/R&B
14
SHELTON, Naomi

Wind Your Clock

(7")

Daptone US

13 Aug 09
$5.22
Cat:

DAP 1044


Genre: Funk
15
ZAMALI

I Don't Know Why You Put Your Hands In The Air (warehouse find)

(7")

Funky Mamas & Papas Poland

16 Mar 09
$8.78
Cat:

FMAP004 LTD250


Genre: Broken Beat/Nu Jazz
16
MR DYNAMITE/HANK JACOBS

Sh Mon

(7")

Kent Town

27 Jun 08
$8.24
Cat:

TOWN 133


Genre: Funk
17
BIG BAND KATOWICE/ERGO BAND

The Unique Selection Of Rare Grooves From Poland Of The '70's (re press)

(7")

Polskie Nagrania Poland

15 Feb 08
$7.68
Cat:

SP 201


Genre: Funk
18
JIVE TURKEYS, The

Straight Fire

(7")

Colemine US

04 Feb 09
$4.95
Cat:

CLMN 101


Genre: Funk
19
LACK OF AFRO feat STEVE MARRIOTT

Touch My Soul

(7")

Freestyle

27 Mar 08
$5.48
Cat:

FSR 7044


Genre: Funk
20
BRASS CONSTRUCTION

Partyline

(7")

Capitol US

01 Jan 90
$3.29
Cat:

CAP 53827


Genre: Funk