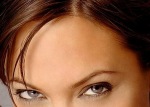 Killer Funk 7's to fill your floor !
Killer Funk Records USA
18-August-2009
Hey guys... get yourself a free Killer Funk sticker on Juno whilst stocks last and check out the brand new single killer funk 007 !

You need two copies of each 7inch release on our label to rock your paaarrrty !

Remember,if it's dinked...it's not killer funk !!

Juno has the biggest selection of our releases in any record store worldwide !

https://...
Artist
Title
Label
Date

Price

1
GROOVE MERCHANTS, The

There's Got To Be Someone For Me

(7")

Jazzman/Suemi

10 Jul 09
$5.51
Cat:

JM 048A


Genre: Funk
2
JAZZANOVA feat BEN WESTBEECH

I Can See

(7")

Sonar Kollektiv Germany

10 Nov 09
$9.93
Cat:

JN7 02LTD45


Genre: Funk
3
KINGS GO FORTH

Don't Take My Shadow

(7")

Mr C's

05 Aug 09
$11.03
Cat:

MRC 003


Genre: Funk
4
SOUL INVESTIGATORS, The

Brown Sauce

(7")

Timmion Finland

12 Aug 09
$6.61
Cat:

TIMMION 017


Genre: Funk
5
SOUL INVESTIGATORS, The

Home Cooking

(7")

Timmion Finland

12 Aug 09
$6.35
Cat:

TIMMION 018


Genre: Funk
6
SOUL INVESTIGATORS, The

The Soul Investigators Theme

(7")

Timmion Finland

12 Aug 09
$6.61
Cat:

MITWIT 001


Genre: Funk
7
MELVIN & BRIAN DAVIS

I Need My Baby

(7")

Rock Mill

11 Aug 09
$11.03
Cat:

RM 1117


Genre: Funk
8
WAKE & BAKE!

Party Starter

(7")

Our Label Germany

14 Aug 09
$5.51
Cat:

OUR45 006


Genre: Funk
9
LITTLE STANLEY/THIRD WISH

The Stran

(7")

Hip City Soul Club Germany

15 Aug 09
$17.65
Cat:

HCSC R3


Genre: Funk
10
THRETT, Maggie/THE INVITATIONS

Soupy

(7")

From The Soul

12 Aug 09
$6.61
Cat:

FTS 001


Genre: Funk
11
SHELTON, Naomi

Wind Your Clock

(7")

Daptone US

13 Aug 09
$5.24
Cat:

DAP 1044


Genre: Funk
12
BOMBIST

I Want You Back (Natty Dread Riddim)

(7")

Bombist

11 Aug 09
$4.40
Cat:

IWANT YOUBACK


Genre: Dancehall/Ragga
13
SOUL FANTASTICS, The/LOS SILVERTONES

Panama! 2

(7")

Soundway

16 Jul 09
$8.82
Cat:

SNDW 7007


Genre: Funk
14
ROCKIN EDITS

Ain't Got No Home

(1-sided 7")

Rockin Edits

19 Aug 10
$6.07
Cat:

ROCKINEDITS 01


Genre:
15
BACAO RHYTHM, The & STEEL BAND

PIMP

(7")

Mocambo

30 Sep 08
$6.07
Cat:

45 016


Genre: Funk
16
6IX TOYS

Voodoo People

(7")

First Word

25 Sep 08
$6.07
Cat:

FW 28


Genre: Hip Hop/R&B
17
CABBAGE ALLEY

Freedom Soul Dance

(7")

Morelian Vibe

04 Jul 09
$6.07
Cat:

MVB 002


Genre: Funk
18
WAKE & BAKE!

Party Starter

(7")

Our Label Germany

14 Aug 09
$5.51
Cat:

OUR45 006


Genre: Funk
19
DAVIS, Sal/JEFF RESNICK

Jazz Bizniz 4

(7")

Counterpoint

12 Dec 08
$6.07
Cat:

CR 703


Genre: Broken Beat/Nu Jazz
20
DIESLER

Day Of The Jackal

(7")

Tru Thoughts

25 May 06
$4.40
Cat:

TRU 7098


Genre: Broken Beat/Nu Jazz