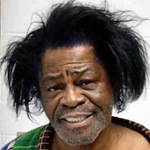 Killer Funk 7's to fill your floor !
Killer Funk Records USA
10-August-2009
Hey guys... get yourself a free Killer Funk sticker on Juno whilst stocks last !

You need two copies of each 7inch release on our label to rock your paaarrrty !

Remember,if it's dinked...it's not killer funk !!

Juno has the biggest selection of our releases in any record store worldwide !

https://...
Artist
Title
Label
Date

Price

1
BUTTON UP

I'm Gonna Leave You

(7")

Rowed Out

31 Jul 09
$11.03
Cat:

ROR 006


Genre: Broken Beat/Nu Jazz
2
LEONIE

Am I Losing You

(7")

Realside

01 Aug 09
$11.03
Cat:

RSR 103


Genre: Funk
3
RISSOF, Angel

Break Out The Tears

(7")

Realside

01 Aug 09
$11.03
Cat:

RSR 110


Genre: Funk
4
WILLIAMS, Jacqui

Real Love

(7")

Realside

01 Aug 09
$16.55
Cat:

RSR 109PROMO


Genre: Funk
5
GROOVE MERCHANTS, The

There's Got To Be Someone For Me

(7")

Jazzman/Suemi

10 Jul 09
$5.51
Cat:

JM 048A


Genre: Funk
6
SOUL SUGAR

Play It Back

(7")

Sugar Shack Jamaica

10 Oct 08
$7.72
Cat:

SUGARSHACK 002LTD


Genre: Funk
7
JAZZANOVA feat BEN WESTBEECH

I Can See

(7")

Sonar Kollektiv Germany

10 Nov 09
$9.93
Cat:

JN7 02LTD45


Genre: Funk
8
KINGS GO FORTH

Don't Take My Shadow

(7")

Mr C's

05 Aug 09
$11.03
Cat:

MRC 003


Genre: Funk
9
FINK, Siegfried/JEAN KASSAPIAN

B Music Weekend Breaks Volume Two

(12")

Finders Keepers

31 Jul 09
$9.93
Cat:

BMWB 002


Genre: Funk
10
SHELTON, Naomi/SUGARMAN & CO

Promised Land

(7")

Daptone US

03 Aug 09
$6.07
Cat:

DAP 007


Genre: Funk
11
SOUND STYLISTICS, The

The Players Theme

(7")

Freestyle

06 Jul 07
$4.40
Cat:

FSR 7033


Genre: Funk
12
HANCOCK, Herbie

Bring Down The Birds

(7" promo)

MGM US

15 Dec 08
$9.11
Cat:

MGM 023P


Genre: Funk
13
PARA

Rescue Me

(7")

Breakin' Bread

19 Feb 09
$5.51
Cat:

BNB 044


Genre: Funk
14
JTQ (JAMES TAYLOR QUARTET)

Free

(7")

Blow It Hard

03 May 02
$6.61
Cat:

BIH 011


Genre: Funk
15
SEXTON, Ann/THE BALTIC SOUL ORCHESTRA/GLORIA SCOTT

You're Losing Me

(7")

Unique Germany

19 Jan 09
$5.24
Cat:

UNIQ156-1 LTD


Genre: Funk
16
VANE, Laura/THE VIPERTONES

Steam

(7")

Unique Germany

19 Jan 09
$5.24
Cat:

UNIQ154-1


Genre: Funk
17
GREEN, Byrdie/KENT SCHNEIDER

Return Of The Prodigal Son

(7")

Jazzman

12 Sep 03
$5.51
Cat:

JM 027


Genre: Funk
18
NEVILLE, Aaron & CYRIL

Hercules

(7")

Jazzman

09 Sep 10
$5.51
Cat:

JM 043


Genre: Funk
19
WHITNEY, Carla

War

(7")

Jazzman

04 Jan 06
$5.51
Cat:

JM 047


Genre: Funk
20
SHELTON, Naomi

Wind Your Clock

(7")

Daptone US

13 Aug 09
$5.24
Cat:

DAP 1044


Genre: Funk
21
RED

The Man Without The Machine

(7")

Stones Throw US

05 Aug 09
$7.72
Cat:

STH 7031


Genre: Hip Hop/R&B