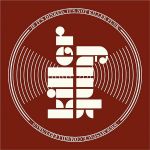 Get your free Killer Funk sticker at Juno !
Killer Funk Records USA
02-August-2009
Hey guys... get yourself a free Killer Funk sticker on Juno whilst stocks last !

You need two copies of each 7inch release on our label to rock your paaarrrty !

Remember,if it's dinked...it's not killer funk !!

Juno has the biggest selection of our releases in any record store !

https://...
Artist
Title
Label
Date

Price

1
LARK, Tobi/DOTTIE & MILLIE

Sweep It Out In The Shed

(7")

Kent Town

27 Jul 09
$7.14
Cat:

TOWN 134


Genre: Soul
2
LITTLE ANN/DAVE HAMILTON ORCHESTRA

Lean Lanky Danky

(7")

Kent Town

03 Aug 09
$9.88
Cat:

CITY 010


Genre: Soul
3
RITA & THE TIARAS/THE DORE STRINGS

Gone With The Wind Is My Love

(7")

Kent Town

27 Jul 09
$9.62
Cat:

CITY 009


Genre: Soul
4
WALTER/THE ADMIRATIONS

Man O Man (What Can I Do)

(7")

Soul City UK

01 Aug 09
$5.48
Cat:

SC 136


Genre: Funk
5
WILLIE JOHNSON, Little

Loneliness

(7")

Soul 7/Jazzman

29 Jul 09
$9.88
Cat:

SOUL 7008


Genre: Funk
6
BUTTON UP

I'm Gonna Leave You

(7")

Rowed Out

31 Jul 09
$10.98
Cat:

ROR 006


Genre: Broken Beat/Nu Jazz
7
CHARMS, The/THE URGES/SECOND GLANCE/PENELOPE

Join The Tea Set!

(7")

Rowed Out

31 Jul 09
$4.39
Cat:

ROR 003


Genre: Funk
8
SHAKE, The

Troubled Scene

(7" limited to 300 copies)

Rowed Out

10 Aug 15
$4.39
Cat:

ROR 001


Genre: Psych/Garage Rock
9
YEH YEH/THE PETTY HOODLUMS/THE UPPER 5TH/THE VISITORS

Mods Mayday 2009

(7")

Rowed Out

31 Jul 09
$3.85
Cat:

ROR 005


Genre:
10
LEONIE

Am I Losing You

(7")

Realside

01 Aug 09
$10.98
Cat:

RSR 103


Genre: Funk
11
RISSOF, Angel

Break Out The Tears

(7")

Realside

01 Aug 09
$10.98
Cat:

RSR 110


Genre: Funk
12
WILLIAMS, Jacqui

Real Love

(7")

Realside

01 Aug 09
$16.47
Cat:

RSR 109PROMO


Genre: Funk
13
SOUL FANTASTICS, The/LOS SILVERTONES

Panama! 2

(7")

Soundway

16 Jul 09
$8.78
Cat:

SNDW 7007


Genre: Funk
14
GROOVE MERCHANTS, The

There's Got To Be Someone For Me

(7")

Jazzman/Suemi

10 Jul 09
$5.48
Cat:

JM 048A


Genre: Funk
15
DARWIN'S THEORY

I Love Everything About You

(7")

Lotus Land US

23 Jun 09
$6.04
Cat:

LL 1009


Genre: Funk
16
PAMOJA/JEWEL

Ooh Baby

(7")

Lotus Land US

14 Jul 05
$6.04
Cat:

LL 1001


Genre: Funk
17
MANDELA, Nelson

Nelson Mandela EP

(7")

2 Soul

29 Jul 09
$9.62
Cat:

AMY 2


Genre: Classics/Ska
18
JONES, Sharon

How Long Do I Have To Wait For You? (The Ticklah Mixes) (riddim)

(7")

Daptone US

16 Oct 08
$7.42
Cat:

DAP 1040


Genre: Soul
19
PLEASURE WEB/IKE TURNER & THE KINGS OF RHYTHM

Music Man Part 1

(7")

More Groove Japan

08 Jul 09
$16.47
Cat:

MGE 228


Genre: Funk
20
TEX, Rob

Rob Tex Presents Jimi Hendrix Remixes

(7")

EDR France

25 Sep 08
$6.87
Cat:

EDR 002


Genre: Funk
21
LINK QUARTET, The

Fast Girls & Sexy Cars

(7")

Hammondbeat US

01 Jul 09
$6.58
Cat:

HB7 07


Genre: Funk
22
WEBSTER FABIO, Sarah

Sweet Songs

(7")

Tramp Germany

12 Feb 09
$5.48
Cat:

TR 119


Genre: Funk
23
BAMBOOS, The

Tighten Up

(7")

Kay Dee US

24 Apr 04
$8.24
Cat:

KD 002


Genre: Funk