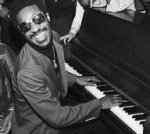 Stevie says Get your Super Stitch On !
Killer Funk Records USA
15-July-2009
Hey guys... get yourself a free Killer Funk sticker on Juno whilst stocks last !

You need two copies of each release on our label to rock your paaarrrty !

Juno has the biggest selection of our releases in any record store !

https://...
Artist
Title
Label
Date

Price

1
QUALITONS,The

Plutonium

(7")

Tramp Germany

13 Jul 09
$5.52
Cat:

TR 1018


Genre: Funk
2
CABBAGE ALLEY

Freedom Soul Dance

(7")

Morelian Vibe

04 Jul 09
$6.08
Cat:

MVB 002


Genre: Funk
3
COOKIN' ON 3 BURNERS

Cars

(12")

Freestyle

09 Jul 09
$6.08
Cat:

FSR 075


Genre: Funk
4
RADIO TRIP

Hashish

(7")

Jalapeno

09 Jul 09
$4.41
Cat:

JAL 84


Genre: Funk
5
PRZASNIK

Vessel Mariners

(7")

Funky Mamas & Papas Poland

09 Jul 09
$8.83
Cat:

FMAP 005


Genre: Broken Beat/Nu Jazz
6
AULDIST, Kylie

It's On

(7")

Tru Thoughts

10 Jul 09
$5.52
Cat:

TRU 7198


Genre: Funk
7
CASSELL, Matthew L/BAKI MUTANE NAKUKA

Kon & Amir Offtrack 7'' Sampler :Heaven

(7")

BBE

11 Oct 07
$5.52
Cat:

BBE 7005


Genre: Broken Beat/Nu Jazz
8
BOMBIST V's MARVIN & TAMMI

Ain't No Mountain High Enough (Lord Of Lords Riddim)

(7")

Bombist

16 Jun 09
$5.52
Cat:

BB 47/48


Genre: Classics/Ska
9
GEE, Marsha/COUNT YATES

Peanut Duck

(7")

Penniman Spain

21 Jan 09
$6.62
Cat:

PENN 45012


Genre: Funk
10
GROOVE MERCHANTS, The

There's Got To Be Someone For Me

(7")

Jazzman/Suemi

10 Jul 09
$5.52
Cat:

JM 048A


Genre: Funk
11
ZAMALI

ABC In Central Park

(7")

Michigan Imprint

16 Jun 08
$4.41
Cat:

MI 004


Genre: Funk
12
HECTOR, Karl/THE MALCOUNS

JB Rip (warehouse find)

(7")

Now Again US

21 Jan 13
$6.62
Cat:

NA 7018


Genre: Funk
13
MIGHTY SHOW STOPPERS, The/ESPERANTO

Hippy Skippy Moon Strut

(7")

Freestyle

13 Jun 07
$5.80
Cat:

FSR 7028


Genre: Funk
14
LACK OF AFRO

When The Sun Goes Down

(7")

Freestyle

13 Sep 07
$4.41
Cat:

FSR 7039


Genre: Funk
15
PAPA'S GOT A BLEND NEW BAG 2

Hey Funky Girls Hey Funky Boys

(7")

Funky Mamas & Papas Poland

16 Feb 09
$8.83
Cat:

FMAP 002


Genre: Funk
16
APPLES, The/THE QUARTERTONES

Attention!

(7")

Freestyle

18 Oct 06
$5.52
Cat:

FSR 7023


Genre: Funk
17
MBULU, Letta/LOREZ ALEXANDRIA

What's Wrong With Groovin (1 per customer)

(7")

Jazzman

11 Aug 05
$5.52
Cat:

JM 005/7JM005


Genre: Jazz
18
BABY CHARLES

Hard Man To Please

(7")

Record Kicks

09 Sep 08
$7.46
Cat:

RK45021


Genre: Funk
19
WILLIAMS, Esther

Last Night Changed It All

(7")

Jazzman

31 Aug 10
$5.52
Cat:

JM 016


Genre: Soul
20
CUTTY LARK

Get Caught

(7")

Do Right! Music

20 Mar 08
$4.41
Cat:

DR 4504


Genre: Funk
21
IKE & TINA TURNER

Proud Mary

(7")

Collectables US

01 Jan 90
$6.62
Cat:

COL 6084


Genre: Funk
22
LUCKY BROWN

Potato Cakes

(7")

Tramp Germany

30 May 08
$5.52
Cat:

TR-014


Genre: Funk