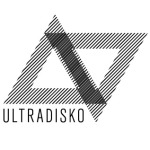 ultraDisko February Chart 2014
UltraDisko
04-February-2014
New Year, New Venue. pubDisko is moving from E2 to E5! We are taking our Bi-monthly Thursday night social soiree to The Star of Hackney Downs.
To help us move in to our new home we've asked the man who puts on the great Sunday party at the Star; WE ARE THE SUNSET's Mr Andy Taylor.
If you have been down to one of Andy's party's you'lll know what to expect. For everyone else, think lots of fun, great music.
Artist
Title
Label
Date

Price

1
MOTON RECORDS INC

Din Catsup & Homo

(grey vinyl 12")

Moton

15 Jan 14
$8.83
Cat:

MTN 36


Genre: Disco/Nu-Disco
2
CHLOPAK Z SASIEDZTWA/RUNE LINDBAK/TELEPHONES

The Very Polish Cut Outs Sampler Vol 2

(12")

The Very Polish Cut Outs

22 Jan 14
$12.44
Cat:

TVPC 003


Genre: Disco/Nu-Disco
3
DENAJI

Wuhti

(clear vinyl 10")

Unthank/Firecracker

15 Jan 14
$10.78
Cat:

UNTHANK 006


Genre: Deep House
4
NEW YORK EDITS

New York Edits 4

(hand-stamped 12")

New York Edits

16 Jan 14
$11.33
Cat:

NYEDITS 04


Genre: Disco/Nu-Disco
5
AJUKAJA/ANDREVSKI

Rare Birds

(12")

Levels

15 Jan 14
$8.83
Cat:

LEVELS 002


Genre: Deep House
6
JAZ

Jaz EP

(limited 12")

Rotating Souls US

14 Jan 14
$9.94
Cat:

RSR 007


Genre: Disco/Nu-Disco
7
HAWKES, Marquis

Feed The Beast

(12" in hand-stamped sleeve)

Dixon Avenue Basement Jams

30 Jan 14
$9.67
Cat:

DABJ 1210


Genre: Deep House
8
MOON B/L33/SVEN ATTERTON

Freshness

(limited white vinyl 7")

Omega Supreme US

17 Jan 14
$7.73
Cat:

BT 1010


Genre: Disco/Nu-Disco
9
KENNY DIXON JR aka MOODYMANN

Moodymann

(CD)

KDJ US

29 Jan 14
$23.76
Cat:

KDJ 44CD


Genre: Deep House

Jimmy D Nickle
Hold It Down
Never Quite The Same
Desire
You're 2 Moody
Lyk U Use 2
No
I Got Werk
Max Julien Jacket
IGuessyouneverbeenlonely
U Don't Even Lyk This Song
Come 2 Me
Ulooklykicecreaminthesummertyme
How Do U Get 2 Detroit
Radio
Yet Unknown
Born 2 Die
The Most Fearful
I Still Don't Know Yo Name
Watchin U
PonyDownCrew
Got Dem Freaks Wit Me
Freeki Muthaf*cka
Sunday Hotel
Girl
Sloppy Cosmic
Heaven

10
HARDY, Ron

RDY #13

(12")

Rdy

07 Jan 14
$9.67
Cat:

RDY 13


Genre: Disco/Nu-Disco