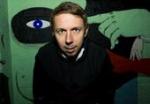 Gilles Peterson February 2009 Playlists From J Wav
Gilles Peterson On J Wave Japan
03-March-2009
A selection Of tracks played by Giles Peterson on his daily J wave Radio Show Through out February 2009

https://
Artist
Title
Label
Date

Price

1
CATO, Andy/VARIOUS

Cafe Mambo Ibiza 2008

(mixed 2xCD)

Defected

13 Jun 08
$16.45
Cat:

MAMBO 05CD


Genre: Balearic/Downtempo

JJ Cale - "Magnolia"
John Martyn - "Don't Want To Know" (album version)
Mike Monday - "When The Rain Falls" (original mix)
Jose Gonzales - "Cycling Trivialities"
Morgan King - "I'm Free" (full length La Serrena mix)
Grandnational - "Rub Your Potion" (Fear Of Theydon mix)
Coldcut - "Autumn Leaves" (Irresistable Force mix Trip 2)
The Brian Jonestown Massacre - "Anemone"
Caia - "La Telecabine"
Groove Armada - "Paris" (original mix)
Finley Quaye - "Even After All" (clean version)
Kruder & Dormeister - "Deep Shit" (part 1 & 2)
Weekend Players - "Angel"
LCD Soundsystem - "45:33" (I)
Sterac - "The Secret Life Of Machines"
Tam Cooper - "Galactica" (Jimpster remix)
Furry Phreaks - "Gonna Find A Way" (Mind State mix)
Sunshine Jones - "Anywhere You Are"
Andy Cato - "The 7am Drop"
Danell Dixon - "Dance Dance"
Martin Venetjoki - "Really Don't Stop" (feat Derek Conyer - Lawnchair Generals mix)
Groove Armada - "Love Sweet Sound"
Band Of Flys - "Black Thighs" (Digs & Claude Foncept Blood Sugar mix)
Shades Of Rhythm - "Everybody"
Budai & Vic - "Body & Mind"
Sebastian Davidson - "Great Taste, Zero Sugar" (original mix)
Danny Clark & Jay Benham - "Wondrous" (feat Susu Bobien - MuthaFunkaz dub - Andy Cato edit)
Last Rhythm - "Last Rhythm"

2
INVISIBLE, The

The Invisible

(CD)

Accidental

26 Feb 09
$12.06
Cat:

AC 28CD


Genre:
3
BEIRUT

March Of The Zapotec

(2xCD)

Pompeii

16 Feb 09
$13.99
Cat:

POMP 01CD


Genre: Rock
4
BADU, Erykah

Honey

(12")

Universal US

06 Dec 07
$7.13
Cat:

MOTOB 0001058511


Genre: Hip Hop/R&B
5
JAZZTRONIK

JTK

(CD)

Pony Canyon Japan

22 Dec 08
$32.91
Cat:

PCCA-02799


Genre: Funky/Club House
6
COMMON

Universal Mind Control

(CD)

Universal

08 Dec 08
$15.35
Cat:

1794223


Genre: Hip Hop/R&B
7
JAZZANOVA

Of All The Things

(CD)

UCJ

20 Feb 09
$17.55
Cat:

1783731


Genre: Broken Beat/Nu Jazz

Look What You're Doin' To Me (feat Phonte)
Let Me Show Ya (feat Paul Randolph)
I Can See Ya (feat Ben Westbeech)
Lie (feat Thief)
Little Bird (feat Jose James)
Rockin' You Eternally (feat Leon Ware & Dwele)
So Far From Home? (feat Phonte)
What Do You Want? (feat Joe Dukie)
Lucky Girl (feat Paul Randolph)
Gafiera (feat Pedro Martins & Azymuth)
Morning Scapes (feat Bembe Segue)
Dial A Cliche (feat Paul Randolph)

8
FABER, Rasmus

Where We Belong

(CD)

Farplane US

23 Feb 09
$14.26
Cat:

FPCD 002


Genre: Funky/Club House

Alright (interlude)
Everything Is Alright (feat Linda Sundblad)
Give It To Me (feat Dyanna Fearon)
Na Minha Terra (feat Clara Mendes)
Everytime We (feat Dyanna Fearon)
Always (feat Linda Sundland)
I Don't Mind (feat)
Never Figure Out (feat Emily McEwan)
NoMore Falling (feat Dyanna Fearon)
Cidade Oposta (feat Clara Mendes)
Traveller Toccata
Yes (feat Dyanna Fearon)
Where We Belong

9

VARIOUS

Welcome To The Party

(unmixed CD)

Jazzman

14 Nov 08
$13.16
Cat:

JMANCD 024


Genre: Funk

The Har You Percussion Group - "Welcome To The Party"
Sheila Wilkerson - "Baby You're A Jive Cat"
Salah Ragab - "Egypt Strut"
Little Beaver - "Do Right Man"
Noro Morales Quintet - "Saona"
Sohail Rana - "Soul Sitar"
Al Escobar - "Tighten Up"
La Lupe - "Fever"
Della Reese - "It Was A Very Good Year"
Bobby Williams - "Soul Brother Party"
Ricardo Marrero & The Group - "Babalonia"
The Natural Yoghurt Band - "Soft Cheese"