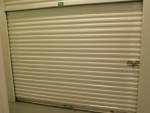 ON TOUR @ JUNO
Loft 66 Records Shop
22-March-2009
Private Chicago Vinyl Boutique goes on Tour in the UK with one rare appearance at JUNO!
Hot Picks!!!!!!!!!!
MO-JO! ORIGINAL VERSIONS!!!!!!!
Sealed! New Old Stock! 100% seriously legit original copies! F/W logo craved in the VINYL! Collectors know about this place. If you don't act like you know...........
HVERFISGOTU DISCO ICELAND..........
Nice synth disco stuff! A European guy offers a small stack, You Buy It and get enough for your friends...Juno is a friend of ours and yours. BUY IT........
DJ Leandre + DJ Tomska.......
BFTD FRENCH WHITE LABEL! UNOFFICIAL PROMO! GET THIS NOW!.........
Underground Uncensored.........
150 limited pressings of V2 with V1 repressed on the flip. Only personal friends of the artists could get this unreleased promo you do the math! LOFT 66 RECORDS SHOP + JUNO = YOU.........
DISCO Re-Edit Collector's CHECK these Nice disco grooves you need to dig into the release to find...if you are on the disco tip make sure you don't pass over these.......
1 Hverfisgotu Disco Iceland..
2 Jordan Fields Basic Instinct..
3 Jordan Fields Keep Groovin'..
4 Boo Williams Disco Swings..
5 Tim Funatik Joyful..
6 AfroLectro - "Black Orchids" (Jordan Fields re-edit).......

These hot promos and rare titles are in short supply if you see it grab it. Join the myspace page for our Private Bulletins..
Artist
Title
Label
Date

Price

1
JAPANESE IMPORT

Disco Re-Edit

(1-sided 12")

Japanese Import

21 Feb 09
$7.72
Cat:

JIR 00


Genre: Disco/Nu-Disco
2
DUB VERSION

Boogieeasy

(1-sided 12" promo)

Special Kind Of Dub

19 Mar 09
$8.83
Cat:

SDV 1983


Genre: Disco/Nu-Disco
3
DUB DELITES

Volume One

(pre-release 12")

SOM Underground US

09 Dec 00
$8.83
Cat:

SOM 1265


Genre:
4
DJ LEANDRE/DJ TOMSKA

BFTD Project

(1-sided 12")

BFTD Paris France

17 Dec 08
$11.04
Cat:

LETOM 01LTD100


Genre: Deep House
5
JAPANESE IMPORT

Disco Re-Edit

(1-sided 12")

Japanese Import

21 Feb 09
$7.72
Cat:

JIR 00


Genre: Disco/Nu-Disco
6
HVERFISGOTU DISCO

That's Right

(7")

Hverfisgotu Disco Iceland

17 Dec 08
$7.72
Cat:

HVER 01


Genre: Disco/Nu-Disco
7
FIELDS, Jordan

Underground Fundamentals

(12")

SOM Underground US

10 Apr 99
$8.83
Cat:

SOM 1248


Genre: Funky/Club House
8
FIELDS, Jordan

Groove Magnifique EP

(12")

SOM Underground US

22 Mar 00
$8.83
Cat:

SOM 1258


Genre: Disco/Nu-Disco
9
WILLIAMS, Boo

Mars

(12")

Headphoniq US

18 Aug 99
$8.83
Cat:

HEADPHONIQ 01


Genre: Minimal/Tech House
10
RISQUE DE FUNK ELECTRIQUE/TIM FUNATIK/MATT HUGHES/K LEMON

Loft Party

(12")

LeFreQ US

12 Apr 05
$8.83
Cat:

LF 004


Genre: Deep House
11
FIELDS, Jordan/VARIOUS

Re-Edit Series

(12")

Loft 66 US

09 Jun 05
$6.90
Cat:

LOFT 662


Genre: Deep House
12
FIELDS, Jordan

Dubrazil

(12")

unknown label US

20 Nov 03
$11.04
Cat:

SS 3053


Genre: Funky/Club House
13
MO JO

Jump Stomp & Twist

(12")

Jam The Box US

17 Dec 08
$18.77
Cat:

SSL 001


Genre: Electro
14
JORDAN FIELDS/JIVARO

Minimalizm V4

(7")

Minimalizm Sweden

14 Oct 08
$7.18
Cat:

V 4


Genre: Minimal/Tech House

Bleepmaster - "Locked Groove"
Igor Amokian - "Locked Groove"
Igor Amokian - "Locked Groove"
Aliceffect - "Locked Groove"
Boomlinde - "Locked Groove"
Jivaro - "Locked Groove"
Jivaro - "Locked Groove"
Jivaro - "Locked Groove"
Matthew Mulholand - "Locked Groove"
2tronik01 - "Locked Groove"
Bioni Samp - "Locked Groove"
The Starrrs - "Locked Groove"
Leandre From Paris - "Locked Groove"
Tommy Deep - "Locked Groove"
Tony Montecarlo - "Locked Groove"
House Dubber - "Locked Groove"
J & G - "Locked Groove"
Bjorn Thorrensen - "Locked Groove"
David Britton - "Locked Groove"
Bleepmaster - "Locked Groove"
Jivaro - "I Feel Bass" (7 inch mix)
Dan Curtin - "Locked Groove"
Jivaro - "Locked Groove"
Ryan Roberts - "Locked Groove"
Cat' Su Ox Tey - "Locked Groove"
Mutilation Electronique - "Locked Groove"
Kroll - "Locked Groove"
Igor Amokian - "Locked Groove"
Cementimental - "Locked Groove"
Jordan Fields - "Locked Groove"
Mike Steele - "Locked Groove"
Leandre From Paris - "Tu Danses"
Leandre From Paris - "Tu Danses - Locked Groove"
Mutilation Electronique - "Locked Groove"
Nitro2K01 - "Locked Groove"
Ryan Roberts - "Locked Groove"
Kroll - "Locked Groove"
Tony Montecarlo - "Locked Groove"
Cat' Su Ox Tey - "Locked Groove"
Jivaro - "Locked Groove"
Mike Steele - "Locked Groove"
Mutilation Electronique - "Locked Groove"
Mutilation Electronique - "Locked Groove"
Kroll - "Locked Groove"

15
BRITTON, David/HAKIM MURPHY/G MARCELL/JORDAN FIELDS/BLACKADISCOMENTAL/THE STARRRS/JIVARO

Underground Uncensored V1 & V2

(12")

Katrinka US

14 Oct 08
$7.72
Cat:

KAT 001


Genre: Deep House
16
DOWNUNDER/ALPHA AMIGA/JORDAN FIELDS

777

(12")

Loft 66 US

08 Nov 03
$8.83
Cat:

LOFT 661


Genre: Deep House
17
UNDERGROUND, Glenn

Tech Jazz House

(12")

Headphoniq US

18 May 02
$8.83
Cat:

Q 006


Genre: Minimal/Tech House
18
FIELDS, Jordan

Mood Groove EP

(12")

Blackulture US

11 Aug 04
$6.35
Cat:

BP 001


Genre: Deep House
19
FIELDS, Jordan

Textures

(12")

Headphoniq US

11 May 00
$7.72
Cat:

Q 004


Genre: Deep House
20
FIELDS, Jordan

Very Stylish EP

(12")

Headphoniq US

12 Apr 05
$10.99
Cat:

Q 008


Genre: Deep House
21
WILLIAMS, Boo

Mars (2002 remixes)

(12")

Headphoniq US

21 Jun 02
$8.83
Cat:

Q 007


Genre: Minimal/Tech House
22
DJ RHYTHM

Disco Europa

(12")

SOM Underground US

25 Mar 00
$9.93
Cat:

SOM 1256


Genre: Funky/Club House