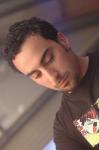 Indepth top 10 techno treats
Shahar Indepth
25-October-2008
Shahar Indepth is quickly making a name for himself as one of the most promising electronic artists out of Israel, with an ever growing list of releases and hundreds of live performances.
for the past 5 Shahar holds a residency at one of the top clusb in Israel - LUNA CLUB, And has toured around the globe, spinning in places like UK, Spain, Hungary, Portugal, Russia, Switzerland and France to name a few.

Add to that basically anywhere that matters in Israel – Venues like Oman 17, Baraka, Maxim and Ultrasound & Festivals such as Love Parade, Holy Rave, Doof and T.a.z festival.

2008 has seen Shahar's Electro-Breaks album "Disappear Here" out, Followed by electro-house EP 'ACID PUNK' and several electro remixes for some top names. What's next? Things are about to get even better and crazier, with several releases and remix work on various labels. See you on the dance floors!
Artist
Title
Label
Date

Price

1
TROPHY, Mark

Ripper

(12")

Vendetta Spain

06 Oct 08
$8.83
Cat:

VENMX 998


Genre: Funky/Club House
2
MISSTRESS BARBARA/MOONFACE/SHMUEL FLASH

Bedrock 10: Past Present Future Part 3

(12")

Bedrock

11 Oct 08
$6.62
Cat:

PPFV 003


Genre: Progressive House
3
LUTZENKIRCHEN

All That Jazz

(12")

Great Stuff Germany

13 Oct 08
$8.83
Cat:

GSR0746


Genre: Minimal/Tech House
4
TIGER STRIPES

Hooked (remixes)

(12")

Liebe Detail Spezial Germany

15 Oct 08
$8.83
Cat:

LDS 007


Genre: Minimal/Tech House
5
INDEPTH

Disappear Here

(2xCD)

Elektrik Dragon

09 Nov 07
$13.26
Cat:

ELEKD 01CD


Genre: Progressive House
6
MANDY vs BOOKA SHADE feat LAURIE ANDERSON

O Superman (remixes) Vinyl 1

(2nd 12")

Get Physical Germany

01 Oct 08
$8.83
Cat:

GPM 09826


Genre: Minimal/Tech House
7
RADIO SLAVE

Eyes Wide Open

(12")

R&S

07 Aug 08
$6.08
Cat:

RS 0801


Genre: Techno
8
LOCO DICE

Pimp Jackson Is Talkin' Now!!!

(12")

Desolat Germany

15 Oct 08
$9.94
Cat:

DESOLATX 001


Genre: Minimal/Tech House
9
LAWLER, Steve

Femme Fatale

(12")

Ovum US

08 Oct 08
$8.83
Cat:

OVM 192


Genre: Minimal/Tech House
10
ABER, Shlomi

State Of No One (remixes)

(12")

Renaissance

16 Oct 08
$6.08
Cat:

RENX 060


Genre: Minimal/Tech House