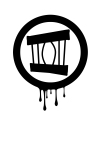 SUMGii
LDZ ( Londonzoo )
30-July-2008
Producer for ldz ( londonzoo ) . also dj .
'Living long ting' mixtape feat dubbledge, foreign beggars, roni size and others is out now. SEARCH ' living long ting'.
DENTED REORDS.
Check out 'lips to da floor' one of many big traks taken from the mixtape.
also check out ldz podcasts .
Artist
Title
Label
Date

Price

1
ROOTS MANUVA

Buff Nuff

(7")

Big Dada

04 Jul 08
$5.52
Cat:

BD 121


Genre: Hip Hop/R&B
2
NERD

Seeing Sounds

(CD)

Polydor

06 Jun 08
$17.67
Cat:

1774995


Genre: Hip Hop/R&B
3
DJ HATCHA

Just A Riff

(12")

Aphex Recordings

26 Jun 08
$7.18
Cat:

AR 007


Genre: Dirty Dubstep/Trap/Grime
4
FOREIGN BEGGARS

Stay Point Agenda

(CD)

Dented

13 Oct 06
$11.04
Cat:

DNT 014CD


Genre: Hip Hop/R&B

Intro
Reelfire
Slo Speed
In It For A Minute (feat Graziella)
Clockwork Skit
Confessions Of A... (feat Graziella)
To Be A Memory (feat Dudley Perkins)
Black Hole Prophecies (feat DJ Vadim)
On A Winter's Day (feat Ravi Shakti)
Interlude
Backdraft
Slow Broiled Ilk (feat Oh No)
Hot Plate (feat Dubbledge)
Shlonames Piece
Let Go (feat Wildchild)
Reach Out (feat Dr Syntax)
Clouds Skit
The Coming (feat Moschops Dr Syntax Skrein)

5
4 HERO feat FACE

Look Inside

(12")

Raw Canvas

24 Jul 08
$6.08
Cat:

RCR 1204


Genre: Broken Beat/Nu Jazz
6
MADLIB

Beat Konducta In India Vol 3

(LP)

Stones Throw US

10 Jul 07
$20.73
Cat:

STH 2170


Genre: Hip Hop/R&B
7
BABYLON SYSTEM/SPL

Gangster

(12")

Hollow Point

16 Jul 08
$7.73
Cat:

HPR 001


Genre: Dirty Dubstep/Trap/Grime
8
BENGA

Crunked Up

(12")

Tempa

02 Mar 07
$6.08
Cat:

TEMPA 026


Genre: Dirty Dubstep/Trap/Grime
9
BAKURA aka DOMU & MARIN

Mistaken EP

(12")

Especial Japan

29 Jul 08
$12.15
Cat:

ESP 031


Genre: Broken Beat/Nu Jazz
10
DIZZEE RASCAL feat CALVIN HARRIS/CHROME

Dance Wiv Me

(12")

Dirtee Stank

04 Jul 08
$6.08
Cat:

STANK 002


Genre: UK Garage