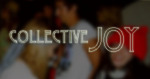 Collective Joy radio show on www.xstreameast.co.uk
Collective Joy
24-June-2011
A show dedicated to the dancers and lovers of a good groove and rhythm. Expect everything from disco, deep house, afro beat, funk, cosmic, minimalist reductions in techno and all sounds representing a freestyle approach to joy and music.

The open spirit is the thread of the show, keeping an eye on the shared history of dance music but also playing the latest tracks, regardless of tempo or genre, whether its established or up and coming, connecting but not obeying the Zeitgeist.

Discomal is mixing live, talking to fellow Djs and promoters, presenting special mixes and keeping you up to date with the latest parties in London.
Artist
Title
Label
Date

Price

1
ADMIRAL TIBET

Running From Reality

(7")

Jammy's/Dubstore Japan

16 Apr 11
$9.94
Cat:

RUNNINGFROM REALITY


Genre: Roots/Lovers Rock
2
KORAY, Erkin/DERDIYOKLAR/OSMAN ISMEN/EDIP AKBAYRAM/DOSTLAR

Istanbul 70: Psych Disco Folk Edits By Baris K Vol I

(12")

Nublu US

16 Jun 11
$9.94
Cat:

NUB 12028


Genre: Disco/Nu-Disco
3
OWINY SIGOMA BAND

Wires

(12")

Brownswood UK

13 Apr 11
$9.94
Cat:

BWOOD 063


Genre: Broken Beat/Nu Jazz
4
CLETIN, Benis

Jungle Magic

(12")

Sofrito Super Singles

21 Jun 11
$8.01
Cat:

SSS 003


Genre: Disco/Nu-Disco
5
HEROES OF THE GALLEON TRADE

Neptune's Last Stand

(12")

Golf Channel US

21 Jan 11
$11.04
Cat:

CHANNEL 015


Genre: Disco/Nu-Disco
6
CAPTAIN BEEFHEART & THE MAGIC BAND

Bluejeans & Moonbeams

(LP)

Mercury US

01 Jan 90
$10.78
Cat:

MERC 1018


Genre: Rock
7
RUB N TUG

Scanners

(12")

unknown label

26 May 11
$11.04
Cat:

RNT 02


Genre: Disco/Nu-Disco
8
FATBACK BAND, The

Let's Do It Again

(LP)

Perception US

01 Jan 90
$12.15
Cat:

PCPT 28LP


Genre: Funk
9
DOHENY, Ned

Hard Candy

(LP)

Columbia

24 May 11
$12.15
Cat:

PC 34259


Genre: Funk
10
NDATL MUZIK

Music Institute 20th Anniversary Series Part 3 Of 3

(coloured vinyl 12")

NDATL Muzik US

16 Jun 11
$9.94
Cat:

NDATLMI 3/3


Genre: Deep House
11
BRAWTHER

Do It Yourself EP

(12")

Secretsundaze Music

25 May 11
$10.50
Cat:

SECRET 001


Genre: Deep House