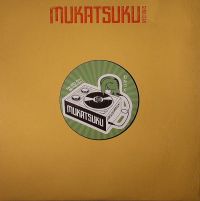 Orlando Julius 10'' out on Mukatsuku NOW !
Mukatsuku Records Chart
23-June-2014
New 10'' single out now on Mukatsuku Records....Juno copies come with exclusive kraft paper sleeve,sticker,signed insert and housed in orange peel protective jacket.

Check out Juno for the worlds largest and cheapest selection of Mukatsuku vinyl only releases and merchandise.All 7 Mukatsuku 7 inches sold at Juno all come in the new branded sleeve,kraft paper inner sleeve,plastic protective sleeve, sticker and signed insert only at Juno !

New single from Marcia Hines/ Jackie Wilson for Lost Soul & Funk Gems out now (MUKAT 031) whilst stocks last for £4.99 Each Juno sold copy comes with kraft paper inner sleeve,branded Mukatsuku card sleeve,sticker,badge,signed insert wrapped in a protective sleeve.A 180 gram repress of Archway Riviera Jam is also back in stock...

Check out MUKAT Edits vol 6 whilst stocks last. Volumes 1,2,3,4,5 sold out & deleted.

Also check out the juno exclusive Mukatsuku 45's plastic slipmat for playing dinked 45s. Comes with limited edition free dinked Mukatsuku 45 plus stickers..
http://bit.ly/IScdxq


Mukatsuku/GUYNAMUKAT slipmats,Exclusive Disc Stabilizers,bespoke wooden and metal adapters,Record bags for 45's plus Mukatsuku fridge magnets,badges in stock Exclusive to Juno !

dj schedule
2014

July 12th NTS Radio guest spot
July 19th South London Soul Train at Bussey
July 26th Fuego at Corbets Place
August 2nd Bulgaria Festival
August 16th South London Soul Train at Bussey
August 23rd Fuego at Corbets Place
August 30th South London Soul Train Festival Greenwich
Sep 12th Barcelona Spain Marula Cafe
Sep 13th Madrid Spain
Sept 20th South London Soul Train at Bussey
Sep 27th NY Connected Leeds
Oct 18th South London Soul Train at Bussey
Oct 25th Fuego at Corbets Place
Nov 15th South London Soul Train at Bussey
Nov 22nd Fuego at Corbets Place

check
http://www.juno.co.uk/labels/Mukatsuku/
http://www.facebook.com/mukatsuku
http://www.facebook.com/guynamukat
http://w

https://www.facebook.com/mukatsuku
Artist
Title
Label
Date

Price

1
WGANDA KENYA/FRUKO Y SUS TESOS

Colombian Funk & Latin Gems 45 (warehouse find)

(7" in hand-stamped kraft paper inner sleeve + Juno exclusive branded jacket + sticker)

Mukatsuku

18 Jun 18
$5.52
Cat:

MUKAT 029


Genre: Funk
2
DE CLIVE LOWE, Mark

Church

(CD)

Mashibeats/Ropeadope US

27 May 14
$11.00
Cat:

MB 001CD


Genre: Broken Beat/Nu Jazz
3
GILLESPIE, Dizzy

Soul & Salvation

(limited CD)

Blues Interactions Japan

02 Jun 14
$22.10
Cat:

PCD 23634


Genre: Soul
4
ITABASHI, Fumio

Watarase

(numbered limited 180 gram vinyl LP)

Think! Japan

29 Nov 13
$63.01
Cat:

DTHK 018


Genre: Jazz
5
SUONHO

Suonho In Brasil Vol 2

(12")

Suonho In Brasil

20 Jun 14
$12.15
Cat:

SIB 002


Genre: Jazz
6
ARIYA ASTROBEAT ARKESTRA/RED/HOMECUT/KIDKANEVIL

FW Is 10: Most Wanted

(10")

First Word

19 Jun 14
$8.57
Cat:

FW 125


Genre: Funk
7
FLOATING POINTS

King Bromeliad

(12")

Eglo

19 Jun 14
$8.83
Cat:

EGLO 37


Genre: Deep House
8
AFRO BREAKS

Afro Breaks Volume 3

(7")

Afro Breaks US

16 Jun 14
$9.12
Cat:

AFBR 3


Genre: Funk
9

VARIOUS

A Touch Of Northern Soul

(unmixed CD)

Outta Sight

21 Jun 14
$12.44
Cat:

OSCD 046


Genre: Soul

Bunny Sigler - "Girl Don't Make Me Wait"
Dean Courtney - "I'll Always Need You"
Bobby Paris - "Night Owl"
Dennis D'ell - "Better Use Your Head"
Ray Paige - "Ain't No Soul (Left In These Old Shoes)"
Marjorie Black - "One More Hurt"
Cindy Lynn & The In-Sounds - "Meet Me At Midnight"
Billy Watkins - "The Ice Man"
The Blendells - "Dance With Me"
Jackie Paine - "No Puppy Love"
Luther Ingram - "Exus Trek"
Susan Barrett - "What's It Gonna Be"
The Seven Souls - "I Still Love You"
Paul Anka - "When We Get There"
Nosmo King, The Jevells - "Goodbye Nothin' To Say"
Lorraine Rudolph - "Keep Coming Back For More"
Tommie Young - "Hit & Run Lover"
Mel & Tim - "Backfield In Motion"
Benny Troy - "I Wanna Give You Tomorrow"
Spooky & Sue - "I've Got The Need"
Ester Phillips - "What A Difference A Day Makes"
Brother To Brother - "In The Bottle"
The Incredibles - "Miss Treatment"
The Mood Mosaic - "A Touch Of Velvet A String Of Brass"
Linda Lloyd - "Breakaway"

10
JOHNSON, Dexter/LE SUPER STAR DE DAKAR

Live A L'etolie

(deluxe 2xLP + MP3 download code)

Teranga Beat

20 Jun 14
$35.10
Cat:

TBLP 019


Genre: Jazz
11
COOKIN' ON 3 BURNERS

Blind Bet

(LP)

Freestyle

19 Jun 14
$7.19
Cat:

FSRLP 105


Genre: Funk
12
JARIBU AFROBEAT ARKESTRA

JariBu

(limited hand-numbered gatefold LP + MP3 download code)

Tramp Germany

19 Jun 14
$17.97
Cat:

TRLP 9034


Genre: International
13
MURO

The King's Lovers Rock

(mixed CD)

11154 Japan

19 Jun 14
$16.03
Cat:

KING 067


Genre: Roots/Lovers Rock

One Love
You & I (dub)
You & I
Love Ballad
It's Not Too Late
Got To Find Your Baby
Unity & Strength
I Dig You Baby
Hey! Girl
Feel Like Making Love
Can't Let You Go
In Chains
Feels So Good
My Baby Of Magic
Love Come Down
Don't Let It Go To Your Head
You & I
I'm Still In Love With You
Calico Suite
Sunshine People
Feel No Way
Spoilt By Your Love
La La Means I Love You

14
ALBION

Disco Mambo

(12")

Macadam Mambo

20 Jun 14
$9.67
Cat:

MME 1001


Genre: Disco/Nu-Disco
15
KON/REFLEX

PYT

(12")

Star Time

23 May 17
$8.83
Cat:

ST 004


Genre: Disco/Nu-Disco
16
PAQUA

The Dubs

(limited 10")

Claremont 56

19 Jun 14
$9.67
Cat:

C56 047


Genre: Disco/Nu-Disco
17
KON

Spirit Of The Party (Gimme The Night)

(12")

Star Time

17 Jun 14
$8.83
Cat:

ST 003


Genre: Disco/Nu-Disco
18

VARIOUS

Masterpiece: The Ultimate Disco Funk Collection Vol 17

(unmixed CD)

PTG

21 Jun 14
$19.07
Cat:

PTG 34186


Genre: Disco/Nu-Disco

Jerome - "Betcha"
Kleeer - "Tonight"
Narada Michael Walden - "You Ought To Love Me"
Leon Bryant - "Are You Ready (Until Tonight)"
Pure Energy - "One Hot Night" (feat Lisa Stevens)
Rene & Angela - "Take Me To The Limit"
Shiek - "Finders Keepers"
Juicy - "Nobody But You"
Bar-Kays - "Hit & Run"
Shalamar - "Over & Over"
Linda Taylor - "You & Me Just Started"
Donald Byrd & 125th Street & NYC - "Sexy Dancer"
Trilark - "Face The Music"