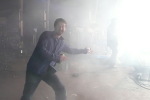 Vibes Unlimited Radio Show Juno QUALITY Choice
Stuart Chalk - Vibesunlimited
06-November-2008
VIBES UNLIMITED RADIO SHOW

Weekly terrestrial radio show on Brighton's JUICE 107.2FM and TOTALLYRADIO.COM online and on demand. Presented by Stuart Chalk.

Deep vibes and grooves - from uplifting modal jazz to future bossas.Nu jazz to latin flavours and fusions. Brazilian boogie to piano drenched
beats and anything else that comes in-between or around with the emphasis on the soulful and melodic from past present and future.

Links;

http://www.totallyradio.com/show_pages/shows.php?show=115

http://www.totallyradio.com/archive.php?show=115

http://www.juicebrighton.com/on-air (see Sunday shows)

myspace.com/stuartchalk

ALSO - Come and check us out at "CATCH UP" at the Fishbowl Bar, East St, Brighton, Saturdays, every week, 9pm - 2.00am, Friendly bar with great atmosphere and music that you won't hear anywhere else on a Saturday night in town. Free admission.
Artist
Title
Label
Date

Price

1
NATION OF MULTIVERSE

Pravda

(CD)

Routine Jazz Japan

31 Oct 08
$20.99
Cat:

RCPP 003


Genre: Broken Beat/Nu Jazz
2
CONTE, Nicola

Rituals Volume 1 & 2

(gatefold 180 gram vinyl 2xLP)

Schema Italy

04 Nov 08
$26.80
Cat:

SCLP 441


Genre: Jazz
3
JAZZANOVA

Of All The Things (Japanese version with bonus track)

(CD)

Universal Japan

22 Oct 08
$29.83
Cat:

UCCM-1161


Genre: Broken Beat/Nu Jazz

Look What You're Doin' To Me (feat Phonte)
Let Me Show Ya (feat Paul Randolph)
I Can See (feat Ben Westbeech)
Lie (feat Thief)
Little Bird (feat Jose James)
Rockin' You Eternally (feat Leon Ware & Dwele)
So Far From Home (feat Phonte)
What Do You Want? (feat Joe Dukie)
Lucky Girl (feat Paul Randolph)
Gafiera (feat Pedro Martins & Azymuth)
Morning Scapes (feat Bembe Segue)
Dial A Cliche (feat Paul Randolph)
Let Me Show Ya (feat Paul Randolph - Henrik Schwarz remix)

4
KUMATANI, Yasumasa

I Need A Change, Too

(CD)

Anturtle Tune Japan

17 Oct 08
$19.88
Cat:

ANTX 4001


Genre: Broken Beat/Nu Jazz
5
MAYSA

Metamorphosis

(CD)

Expansion

20 Oct 08
$15.46
Cat:

XECD 55


Genre: Hip Hop/R&B

My Destiny (feat Najee)
Simpatico
Never Really Ever
Higher Love (feat Najee & Nick Colionne)
Take Me Away
Grateful
Let's Figure It Out (A Song For Bluey) (feat Nick Colionne)
I Need A Man
Happy Feelings
Love So True
Walk Away
A Conversation With The Universe (feat Global Noize)
I Can't Help It (bonus track)
All I Do (bonus track)

6
SIJI

Adesiji

(CD)

unknown label

05 Nov 08
$11.04
Cat:

IVYR 05


Genre: Broken Beat/Nu Jazz
7
CRAVO & CANELA

Preco De Cada Um

(LP)

Production Dessinee Japan

18 Nov 08
$32.04
Cat:

PDLP 005


Genre: Broken Beat/Nu Jazz
8
HALSALL, Matthew

Sending My Love

(CD)

Gondwana

03 Oct 08
$9.94
Cat:

GONDCD 001


Genre: Broken Beat/Nu Jazz
9
CRO MAGNON

Mellow Out & Acoustic EP 01

(12")

Jazzy Sport Japan

04 Nov 08
$22.10
Cat:

JSV 055


Genre: Broken Beat/Nu Jazz