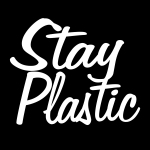 Audio highlights for May and June.
Tribute - Sidrad
16-June-2011
Glasgow meets Detroit for our next club event...

Stay Plastic, Jelly Roll Soul and La Cheetah Club proudly present Marcellus Pittman (Unirhythm, 7th Sign, FXHE).

Over the past 12 months Stay Plastic & Jelly Roll Soul have invited Kyle Hall, Patrice Scott & Steve Rachmad to Glasgow and have decided to join forces to bring yet another respected Detroit producer over for a Scottish exclusive.

Marcellus first appeared on Theo Parrish's Sound Signature label and rose to prominence a...s part of the enigmatic Detroit outfit, 3 Chairs, along with Kenny Dixon Jnr, Rick Wilhite and the aforementioned Parrish. Focusing on quality rather than quantity, Pittman's solo output has been limited to 1 or 2 releases per year on labels such as FXHE, Seventh Sign and his own Unirhythm imprint.

His profile in the past 12 months has risen, partly thanks to a well received FACT mix that introduced his raw eclectic DJ syle to a wider audience. Expect Disco, Acid, Funk and the deepest, rawest Detroit house music as Pittman makes his solo debut in Glasgow.
Artist
Title
Label
Date

Price

1
TYRELL, Alden

T Trax

(12" + free MP3 download code)

Clone Jack For Daze Holland

15 Jun 11
$8.52
Cat:

CJFD 08


Genre: Deep House
2
VAKULA

Unthank 2

(limited clear vinyl 10")

Unthank/Firecracker

15 Jun 11
$14.01
Cat:

UNTHANK 002


Genre: Deep House
3
MOSSE, Kassem

Musical Generics

(7")

Mikrodisco Germany

06 Jun 11
$8.78
Cat:

M 07


Genre: Deep House
4
SOJKA, Kuba

Mysterious Intrigue

(green vinyl 2xLP)

Mathematics US

16 Jun 11
$20.33
Cat:

MATH 055LP GREEN


Genre: Deep House
5
SELTENE ERDEN aka KASSEM MOSSE

Northen Rae

(12")

Mule Electronic Japan

04 Jun 11
$10.94
Cat:

MULEELECTRONIC 079


Genre: Deep House
6
BURNS, Willie

Willie Burns

(12")

LIES US

01 Jun 11
$10.98
Cat:

LIES 004


Genre: Deep House
7
WILSON, Jared

Let Your Body Make Your Body

(12")

Dolly

08 Jun 11
$9.88
Cat:

DOLLY 06


Genre: Techno
8
MESCHI

Shifting Harbour EP

(12")

Lunar Disko

02 Jun 11
$7.97
Cat:

LDR 08


Genre: Deep House
9
HOWARD, Tevo

Beautiful Granville Days Vol 1

(limited blue 1-sided vinyl 7")

Tevo Howard Recordings US

25 May 11
$7.68
Cat:

TTHR 002


Genre: Deep House
10
CHICAGO SHAGS aka LEGOWELT/ORGUE ELECTRONIQUE

Lost In A Blue Night

(12")

Creme Jak/Creme Organization Holland

18 May 11
$8.52
Cat:

CRJAKX 05


Genre: Techno
11
PENDERGRASS, Teddy/MARVIN GAYE

Double Pak Vol 67: Victor Rosado 1

(double 12")

Double Pak US

03 Jun 11
$15.37
Cat:

DP 067


Genre: Funky/Club House
12
HUNT, Gene/VARIOUS

Chicago Dance Tracks Part 1

(2xLP)

Rush Hour Holland

11 May 11
$17.57
Cat:

RH 115LP1


Genre: Deep House
13
HUNT, Gene/VARIOUS

Chicago Dance Tracks Part 2

(2xLP)

Rush Hour Holland

18 May 11
$17.57
Cat:

RH 115LP2


Genre: Deep House

Virgo Four - "The Dryer"
Larry Heard vs Marshall Jefferson - "You're Mine vs Destination" (Zernell Gillie rework)
Dion & Tony - "1015"
Craig Loftis - "Yes I'm Right" (Power Plant mix)
Farley Keith Williams - "JMF Groove"
Lil Louis - "Super Clash" (DJ Cease aka George Dupree rework)
Sleezy D - "Trust"

14
BIG STRICK

Detroit Heat

(12")

7 Days Entertainment US

07 Jun 11
$9.34
Cat:

BIG STRICK


Genre: Deep House
15
UNIT MOEBIUS

The Golden Years Part 3

(12")

Clone Classic Cuts Holland

08 Jun 11
$8.52
Cat:

C#CC 017.3


Genre: Techno
16
TOMMY WALKER 3

Dance Music Clubbing

(12")

Cyber Dance

18 Jul 11
$5.77
Cat:

CYBERDANCE 010


Genre: Disco/Nu-Disco
17
VERSALIFE

Night Time Activities Part 2

(12")

Clone West Coast Series Holland

18 May 11
$8.78
Cat:

CWCS 062


Genre: Electro
18
PHANTOM/HOLD

Glass Heart

(limited 1-sided 12")

Love Triangle Music

18 May 11
$13.18
Cat:

LOVE 002


Genre: Balearic/Downtempo