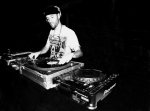 Heavy Hitters Spring 2010.
Kidbongo (futureboogie)
22-April-2010
Futureboogie mix shows go out weekly on these fine stations...
Samurai FM (UK, Japan) / Lounge FM (Istanbul / Superfly FM (Vienna) / Radio Pellenera (Italy) / Right On (France).

Catch the full archive here... http://samurai.fm/futureboogie

For event and mix info check the website...
Artist
Title
Label
Date

Price

1
ONRA

Long Distance

(12")

All City Ireland

31 Mar 10
$8.82
Cat:

AC 12OX1


Genre: Hip Hop/R&B
2
SCHWARZ, Henrik/KUNIYUKI

Once Again

(12")

Mule Electronic Japan

31 Mar 10
$8.82
Cat:

MULE 046


Genre: Deep House
3
PINCH, The

Shot Out

(12")

Peoples Potential Unlimited

16 Mar 10
$13.80
Cat:

PPU 016


Genre: Disco/Nu-Disco
4
OOFT

Umbilical Chord

(12")

Popular Peoples Front Special Ops

01 Apr 10
$7.72
Cat:

PPFSPECIAL0PS 02


Genre: Disco/Nu-Disco
5
FLOATING POINTS

Peoples Potential (1 per customer)

(12")

Eglo

25 Mar 10
$6.35
Cat:

EGLO 06


Genre: Disco/Nu-Disco
6
PURSUIT GROOVES

Fox Trot Mannerisms

(mini LP)

Tectonic

22 Apr 10
$7.18
Cat:

TEC 038


Genre: Deep Dubstep
7
KON & AMIR/VARIOUS

Off Track Volume III: Brooklyn

(mixed 2xCD)

BBE

19 Apr 10
$15.18
Cat:

BBE 130CCD


Genre: Disco/Nu-Disco

Donny McCullough - "From The Heart" (Kon's Multi remix)
The Mazyck Project - "More Power To You"
Randolph Baker - "Getting Next To You"
Fres Prescott & The Jeff Band - "Come Fly With Me"
SFB - "Burnin' Up" (Kon's edit)
Gerard PJ Brown - "Sexy Lady"
Twilight - "Play My Game"
The Edge Of Daybreak - "EOD"
Kenny Mann Jr & Liquid Pleasure Band - "Tin Top" (part 1 & 2 - Kon's edit)
Taxie - "Rock Don't Stop"
Backyard Construction - "I Want Your Lovin'"
Bomp - "Funk Ina Ghatto" (feat Austin & Jones)
Dizzy K - "Saturday Night Raps"
Bomp - "Disco Power"
Tee Mac - "Living Everyday" (feat Majorie Barnes)
Effi Duke & The Love Family - "The Time Is Come"
Christy Essien Igbokwe - "You Can't Change A Man"
Harry Mosco - "Step On"
Doris Ebong - "Boogie Trip"
Galaxy - "Galaxy"
Dizzy K - "Take It To The DJ"

8
HALL, Kyle

Kaychunk

(12")

Hyperdub

25 Mar 10
$6.61
Cat:

HDB 032


Genre: Dirty Dubstep/Trap/Grime
9
TRICKSKI

The Warm Up

(12")

Delusions Of Grandeur

09 Apr 10
$7.18
Cat:

DOG 09


Genre: Disco/Nu-Disco
10
AFRICA HITECH

Blen

(12")

Warp

15 Apr 10
$6.07
Cat:

WAP 283


Genre: Dirty Dubstep/Trap/Grime
11
BADU, Erykah

New Amerykah Part Two: Return Of The Ankh

(CD)

Universal

12 Apr 10
$18.76
Cat:

2732676


Genre: Hip Hop/R&B
12
KARIZMA feat MONIQUE BINGHAM

Good Morning

(12")

R2 UK

24 Mar 10
$7.72
Cat:

R2 025


Genre: Broken Beat/Nu Jazz
13
FALTYDL

All In The Place

(12")

Rush Hour Holland

17 Feb 10
$8.82
Cat:

RH DC1


Genre: Deep House
14
REVENGE, The/GROOVEMAN SPOT

Looking Up To You

(12")

MCDE US

24 Feb 10
$8.82
Cat:

MCDE 1204


Genre: Disco/Nu-Disco
15
ERDBEERSCHNITZEL

4 Months

(12")

3rd Strike

04 Mar 10
$7.18
Cat:

STRIKE 1


Genre: Disco/Nu-Disco
16
MOTOR CITY DRUM ENSEMBLE

Raw Cuts Vol 1

(CD)

Faces France

07 Apr 10
$16.55
Cat:

FACESCD 003


Genre: Deep House