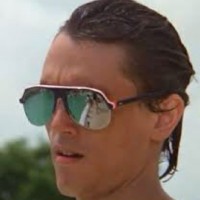 Rinsers
Jesse Sandwich
28-March-2018
NIGHT MOVES - TEN YEARS + RUNNING AND STILL STRONG. Every third Tuesday at Danny's in Bucktown CHICAGO. RESIDENT DJ'S Jesse Sandwich and Ross Kelly - ITALO, BOOGIE, DISCO, HOUSE, COSMIC VINYL

DISCO ESTEREO - Every first Monday of the month at Estereo Chicago. Beautiful listening room, lovely space, music focus on Latin and world rhythms with special guests each month.

This chart includes more contemporary personal picks of mine for dance floor leisure or atmospheric engagements. Some are not released yet. Stay tuned for those. No duds.
Artist
Title
Label
Date

Price

1
FIRST TOUCH

First Touch

(2xLP)

Star Creature US

22 Feb 18
$25.13
Cat:

SC 1207


Genre: Disco/Nu-Disco
2
GRUSANE, Mark/VARIOUS

The Real Sound Of Mark Grusane

(gatefold heavyweight vinyl 2xLP)

BBE

26 Jan 18
$23.19
Cat:

BBE 444CLP


Genre: Funk

Africano - "Open Your Hearts" (Mark Grusane edit) (7:38)
Semaj - "All Should Be In All" (Mark Grusane edit) (7:49)
Frank Pellico - "Copa Cabana" (Mark Grusane edit) (6:15)
Brief Encounter - "What About Love" (Mark Grusane edit) (5:08)
Choker Campbell - "Carioca" (Mark Grusane edit) (5:15)
Shabadoo - "Do It" (Mark Grusane edit) (6:20)
Daniele Patucchi - "Sacrifice" (5:20)
Yan Tregger - "Riff On" (Mark Grusane edit) (5:26)
Jim Spencer - "Moonlight Serenade" (Mark Grusane edit) (5:35)
Macho - "Mucho Macho" (Mark Grusane edit) (6:34)
The Island Music Makers - "Calypso Medley" (5:57)

3
HOTMOOD

Hotmood Volume 7

(hand-stamped 12")

Hotmoods US

15 Mar 18
$15.74
Cat:

HOTMOODS 7


Genre: Disco/Nu-Disco
4
DIMAGGIO, Will

At Ease

(2xLP)

Future Times US

06 Jun 18
$17.40
Cat:

FT 046


Genre: Deep House
5
CHINI, Adam

Creature Feature Volume 1

(12")

Star Creature US

23 Mar 18
$15.45
Cat:

SC 1208


Genre: Disco/Nu-Disco
6
AL TONE EDITS

Al Tone Edits Volume 9 Record 2

(12")

Al Tone Edits

15 Dec 16
$12.98
Cat:

ALTONE 0009


Genre: Disco/Nu-Disco
7
SHAKARCHI & STRANEUS

Steal Chickens From Men & The Future From God

(2xLP)

Studio Barnhus Sweden

28 Mar 18
$19.61
Cat:

BARN 052LP


Genre: Deep House

Multi Orchestral House Sound (2:43)
Hammond Fireworks (6:03)
Marcy Son What (4:57)
Hessingen (6:27)
Kungssten Bus Stop Riddim (2:56)
Path Mountain Square (5:15)
Waayaha Cusub (4:24)
Jenin Grill Dreams (6:27)
Wudzele Obeme (3:20)
The Return Of Uncle Benon (2:06)
K&F's Favorite (6:39)
Wheel Of Fortune (2:52)

8

VARIOUS

Night Palms

(LP)

Hobo Camp

23 Mar 18
$28.45
Cat:

HOBO 009


Genre: Funk
9
SONS

Shin Okubo One Night Stand

(double 12") (1 per customer)

SONS

13 Mar 18
$23.19
Cat:

SO 04JPNS


Genre: Techno
10
JULIEN, Steven

Bloodline

(12")

Apron

01 May 18
$15.45
Cat:

AA 02


Genre: Deep House
11
MEOWSN

Small Edge EP

(12")

Star Creature US

15 Mar 18
$15.45
Cat:

SC 1211


Genre: Disco/Nu-Disco
12
TRANSFORMATION/BEAU WANZER

Kozmik/Orbit

(12")

Kode US

06 Jun 18
$18.23
Cat:

KODE 05


Genre: Techno
13
JEHAN

Air Dancer EP

(12")

Star Creature US

23 Jun 17
$14.91
Cat:

SC 1204


Genre: Disco/Nu-Disco
14
ELLIS, Brian

Mirror Mirror

(gatefold 2xLP + insert)

Chit Chat US

27 Jun 17
$23.19
Cat:

CCR 012


Genre: Funk
15
AIMES

Pleasure Cruise

(7" in spray-painted sleeve)

Star Creature US

20 May 16
$10.77
Cat:

SC 7008


Genre: Disco/Nu-Disco
16
VENUS EXPRESS II

Venus Express II

(LP)

Star Creature US

14 Dec 17
$17.40
Cat:

SC 1203


Genre: Disco/Nu-Disco
17
BOY DUDE

Cassette For You

(LP)

Hobo Camp

21 Nov 17
$25.40
Cat:

HOBO 007


Genre: Funk
18
HVL

Bizarre Realms EP

(140 gram vinyl 12")

Hesperian Sound Division

26 Sep 16
$8.83
Cat:

HESP 003


Genre: Deep House
19
WASSERFALL

HESP 005

(140 gram vinyl 12")

Hesperian Sound Division

04 Jun 18
$8.83
Cat:

HESP 005


Genre: Deep House
20
DJ CIDERMAN

Summer Groove EP

(hand-stamped 12")

This Is Our Time

17 May 17
$11.04
Cat:

TIOTDISCO 1


Genre: Disco/Nu-Disco
21
CROCE, Peter

Revival

(12")

Rocksteady Disco US

06 Feb 17
$12.70
Cat:

RSD 005


Genre: Deep House
22
SONS

Shibuya One Night Stand

(limited coloured vinyl 12")

SONS

19 Feb 15
$10.99
Cat:

SO 01JPNS


Genre: Techno
23
HOTMOOD

Hotmood Vol 1

(hand-stamped 12")

Tugboat Edits US

12 Dec 17
$13.81
Cat:

TBE 1207


Genre: Disco/Nu-Disco
24
HOTMOOD

Hotmood Volume 6

(hand-stamped 12")

Hotmoods US

02 Feb 18
$14.91
Cat:

HOTMOODS 6


Genre: Disco/Nu-Disco
25
HYMAN, Jeremy

Couch

(12")

Future Times US

15 Sep 16
$9.11
Cat:

FT 037


Genre: Deep House