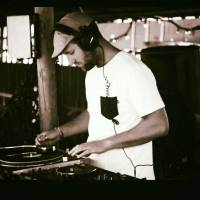 Kaio Daze
Ian Tucker
17-January-2018
These gems are just some of the tracks I've been playing throughout 2017 from friends I have partied with. Some of these I have added to what I will be playing as we venture throughout 2018.

Keep an eye on Our record Label releases and Parties
Kaio Records:
24.02
07.04
May TBC
Jul TBC
and many more.

Hope you enjoy the chart.
Artist
Title
Label
Date

Price

1
COSMJN

ENDZ 018

(limited splattered vinyl 12")

Eastenderz

21 Nov 17
$14.92
Cat:

ENDZ 018


Genre: Minimal/Tech House
2
CSR/ARGENIS BRITO/VLAD ARAPASU/ADA KALEH/MARIIN/MIEREA DOR/BRIND/IKUTO/FASTER

UVARLTD 002

(double 12")

UVAR

21 Nov 17
$24.59
Cat:

UVARLTD 002


Genre: Minimal/Tech House
3
DAVID K/TRAUMER/TOMOKI TAMURA

TSRS 01

(12")

Tone Series

21 Nov 17
$11.04
Cat:

TSRS 01


Genre: Minimal/Tech House
4
DIVE, Sascha/TUCCILLO/NTFO/JAMES DEXTER

Bondage Games Pt 4

(heavyweight vinyl 12")

Bondage Germany

17 Jan 18
$11.61
Cat:

BONDAGE 12043


Genre: Minimal/Tech House
5
GTRONIC, David/DUDLEY STRANGEWAYS

Diminution EP

(12")

Leftback

03 Jan 18
$11.04
Cat:

LB 014


Genre: Minimal/Tech House
6
DRAGOSH

Got You EP

(12")

Curtea Veche

21 Nov 17
$10.50
Cat:

CV 007


Genre: Minimal/Tech House
7
DJEBALI

Album Reworks Part 1

(12")

Djebali France

09 Jan 18
$11.61
Cat:

DJEBRW 00A


Genre: Deep House
8
DIGWAH

Something Else

(1-sided hand-stamped 12")

Digwah UK

20 Dec 16
$9.40
Cat:

DIGWAH 02


Genre: Minimal/Tech House
9
SUBB AN

Future Wise EP

(12")

INFUSE (vinyl only)

11 Oct 17
$10.50
Cat:

INFUSE 021


Genre: Minimal/Tech House
10
HAMILTON, Archie

Driven EP

(12")

Fuse London

01 Mar 17
$9.94
Cat:

FUSE 026


Genre: Minimal/Tech House
11
BURNSKI

DNA Remixes (including Mandar & Diego Krause remixes)

(140 gram vinyl 12")

Constant Sound

15 May 17
$8.83
Cat:

CS 011


Genre: Minimal/Tech House