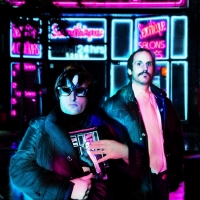 TOP TEN FOR 2013
Wldbtch
25-February-2014
WLDBTCH ?
How about a name that nicely covers it's content :
Wild (p)bitchian madness by two oldskool renegades of the Brussels underground scene.
Who are they ?
Anyway it's the tag team of Dj Mi-k (the first guy to ''play wild pitch house'' in Belgium) :
and Sebastian Snoeck (Sebastian S. For the train-spotters among us)
- Both operating from the heart(core) of Brussels, techno city.
Artist
Title
Label
Date

Price

1
VON ERCKERT, Damiano

Love Based Music

(2xLP + DVD + MP3 download code + stickers)

Ava Germany

12 Sep 13
$28.26
Cat:

AVALP 002


Genre: Disco/Nu-Disco

All Good
No Good Times
French Porsche (drums by Funkycan)
Hollywood (feat Georgia Anne Muldrow)
Housem (remastered version)
Adhab Ya Msafiri (feat Imam Ally-Salaam)
Sweet & Kind
Realluv (feat Tito Wun aka Twit One)
Adhab Ya Msafiri (feat Imam Ally-Salaam - Motor City Drum Ensemble remix)
Love Based Music (DVD)

2
COTTAM

The Long Walk

(12")

Amp Art Recordings

15 May 13
$7.67
Cat:

AMP 12002


Genre: Techno
3
PTAKI/MACIEK SIENKIEWICZ

The Very Polish Cut Outs Sampler Vol 1

(12")

The Very Polish Cut Outs

30 Apr 13
$10.70
Cat:

TVPC 002


Genre: Disco/Nu-Disco
4
DRMC

The Chaka Dubs EP

(12")

V2

25 Apr 13
$8.77
Cat:

CDEP 001


Genre: Disco/Nu-Disco
5
LA DESH, Ben

Rebound Round EP

(12")

Sleazy Beats Black Ops

23 Apr 13
$8.77
Cat:

SBRB 03


Genre: Deep House
6
SIBOLD, Konstantin

Dome

(12")

Caramelo

10 Jul 13
$9.05
Cat:

CARAMELO 004


Genre: Deep House
7
OOFT!/ANDY HART/MAX GRAEF/MERMAIDS/RIFF CLICHARD

Four's A Crowd EP

(12")

FOTO Recordings

12 Jun 13
$7.67
Cat:

FOTO 009


Genre: Deep House
8
78 EDITS

Glenview Sessions Vol 2

(12")

Glenview US

04 May 13
$10.92
Cat:

GVR 1217


Genre: Disco/Nu-Disco
9
JE DAVU aka MELON

I'm Back

(12")

Raw Meat

23 Oct 13
$8.50
Cat:

RM 005


Genre: Disco/Nu-Disco
10
LUVLESS

Turning Points EP

(limited 12")

Rose Germany

28 Aug 13
$8.77
Cat:

ROSE 05


Genre: Deep House