Items 1 to 11 of 11 on page 1 of 1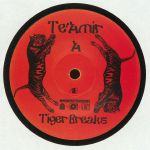 Cat: AB 05. Rel: 09 Oct 17
Discipline (2:04)

Cloud Nine (0:49)

Apollo (1:57)

Moon Child (2:02)

Titans (0:48)

Smiling Faces (1:55)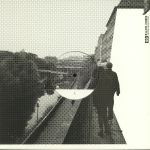 Cat: RM 241216. Rel: 30 Oct 17
Kassem Mosse - "Track 1" (4:42)

Senate - "Braunschweig Breaker" (8:02)

Carmel - "DOC 2" (5:59)

Fischermans Friend - "Deep Florist" (7:45)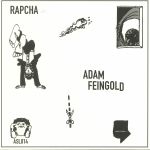 Cat: ASL 014. Rel: 02 Oct 17
Rapcha (6:38)

Rapcha (PP Freq mix) (5:57)

Rapcha (Diji Jewmanji mix) (6:36)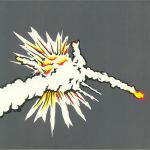 Cat: SHUT 003. Rel: 18 Sep 17
Deer Run (5:43)

Beltine (4:09)

Salmo (5:12)

Ken's Defekt (4:26)
Review: Canadian techno expert Ryan James Ford appeared seemingly out of nowhere with a debut release on powerhouse MDR back in 2015. Since then, the Berlin based artist has released a genre defying album for Answer Code Request ,as well as launching his Shut imprint: devoted entirely to his own productions. Like its title may suggest: Discipline 78-96 could well refer to his musical education back in his old hometown of Calgary, and these retro leaning techno cuts definitely allude to it too. A side cut "Deer Run" is a functional big room techno cut that wouldn't have sounded out of place on F Comms back in the day, while the epic pitched-down rave monster "Beltine" or modern junglist reinterpretation "Ken's Defekt" would make even Shed and Special Request stand up and notice.
…

Read more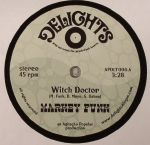 Cat: APDLT 008. Rel: 25 Sep 17
Witch Doctor (3:25)

The Brew (3:04)
Review: Delights doyen and all-round Israeli funk bossman Markey returns to the psychsploitation roots he established with his Les Hippies debut six years ago with two raw, gritty cosmic funk freak-outs. "Witch Doctor" licks with a sleazy guitar hook that oozes up and down break with a raw glee. "The Brew" takes us deeper into the trip with less obvious funk and more hallucinatory details. Dare you take a sup?
…

Read more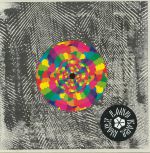 Cat: KARLMARXLAND 05. Rel: 18 Sep 17
Gang Of Siwa (3:50)

Donerboxing (4:26)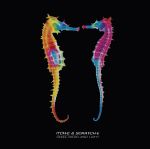 Cat: MTKXTCNRG 003. Rel: 04 Sep 17
Sweetness & Light (4:39)

Sweetness & Light (For Life remix) (4:48)
Review: In what might be something of an unexpected reissue move, early rave belter "Sweetness & Light" from Australian duo Itch-E & Scratch-E gets a fresh airing for the 21st century no less than 25 years after it first landed in a hailstorm of bright melodic lines and raucous tempo. In its original form "Sweetness & Light" is everything you could possibly want from an early trance stormer, all plush layers of harmony reaching an emotional crescendo over an irrepressibly bouncy beat. The "For Life" remix meanwhile flips the script with a blissed out, chord-heavy version that slows the pace right down, possibly for the original fans of the tune who need things a little slower now.
…

Read more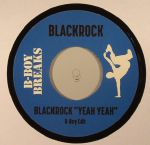 Cat: BBFB 001. Rel: 18 Sep 17
Blackrock - "Black Rock Yeah Yeah" (B-Boy edit) (3:03)

Richard's People - "Yo Yo" (re edit) (2:48)
Review: It's landed! Two highly iconic and tricky-to-trace funk breaks from the 70s get the treatment from the mysterious new US series B Boy Funk Breaks. Blackrock's psychedelically twinged "Yeah Yeah" gets a slight shuffle and refocus while retaining the all the instrumental drama and swashbuckling drop that's led with JB-level bandleadership while the edit of Richard's People take us straight to church, front row centre. Again laced with another clean and killer break, this is powermove gold. Limited to 300 copies.
…

Read more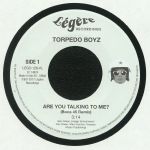 Cat: LEGO 128. Rel: 23 Oct 17
Are You Talking To Me? (Boca 45 remix) (3:17)

Are You Talking To Me? (4:43)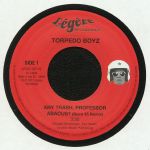 Cat: LEGO 127. Rel: 23 Oct 17
Any Trash, Professor Abacus? (Boca 45 remix) (3:27)

Any Trash, Professor Abacus? (4:13)
Cat: CDFBR 002. Rel: 25 Sep 17
Break All The Rules

Quintessence

Typical Number

Speedway

Deibeat Vs Baymont Bross - "Feel The Heat"

Earthquake

Pro-Funk A Maniak

Anarkopunk Oddisea

Give Me One More Time

Acid Drooping (bonus track)

Afrodisia (bonus track)

Obey Your Thirst (bonus track)
Items 1 to 11 of 11 on page 1 of 1