Items 1 to 7 of 7 on page 1 of 1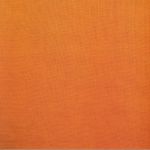 Evesdrop (2:53)

Geminus (3:25)

Some Drum (5:02)
Review: Dolenz has found his spiritual home at Exit. A breeding ground for boundary-free beat creativity, his far-out fusions are in good company in dBridge's house. This label debut is no exception as we're treated to his broadest palette; the trapped bumps and cuts of "Evesdrop", the eastern string glaze and dense harmonies and chimes of "Geminus" and the sub-soaked swagger and planet-gazing dubbed out halftime of "Some Drum" all comprise and compound to make a serious statement of intent. We have no doubt the London artist will be back on Exit very soon.
…

Read more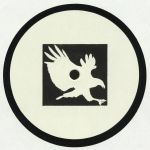 Cat: DDS 026. Rel: 23 Oct 17
Congo Get Slap (Mark Ernestus remix) (7:11)

Flagged Up (Mark Ernestus remix) (9:33)
Review: The DDS label, short for Distort Decay Sustain, has given artists like Demdike Stare a platform on which to express themselves through over the years, but it was really Equiknoxx's LP from 2016, Bird Sound Power, which opened their doors to a whole new category of listener. In fact, it was that LP, with all its stunning, dub-wise experimentation, which has led to Mark Ernestus being called up for a pair of remixes. As you probably know, this is a rare case, so this 12" is sort of a special piece - "Congo Get Slap" is given the pure Ernestus rundown, with a charging, minimalistic percussion being swallowed whole by the raucous dub stabs caving in from all angles; the remix of "Flagged Up" is a much slower, more brooding affair in the same vein as the mythical cuts residing on imprints like Basic Channel and Chain Reaction - nothing but deep, meditative dub flexing for the mind. BIG!
…

Read more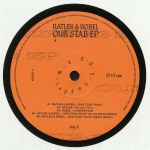 Cat: ML 002. Rel: 23 Oct 17
Natlek & Nobel - "Our Stab Track" (4:33)

Natlek - "My All To U" (5:05)

Nobel - "A Reptition" (5:01)

Natlek & Nobel - "Our Stab Track" (DJ Octopus remix) (5:48)

Natlek & Nobel - "Our Stab Track" (Helix remix) (4:47)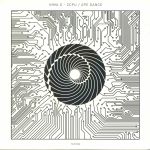 Cat: TAT 002. Rel: 23 Oct 17
2CPU (4:57)

Ape Dance (5:09)
Review: Christian Martin's Trippy Ass Technologies hits their second wax dispatch in the form of fellow San Fran beat melter Nima G. Loaded with transitions, tempo spasms and crafty cosmic b-boy elements "2CPU" glides between 120-40 by way of the bendiest bass you'll hear this side of the golden gates while "Ape Dance" calls up our oldest ancestors by way of dense percussive rolls and layers of bass and asks them for a lesson in how to live wisely again. From roots to future, this covers it all.
…

Read more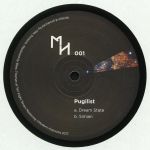 Cat: MH 001. Rel: 23 Oct 17
Dream State (5:02)

Simian (6:51)
Review: With strong stripes from hosting some of Melbourne's most on-point system parties, Modern Hypnosis level up to label territory with this powerful double-A from New Zealand's Pugilist. "Dream State" sits somewhere between UKG, deep house and dub with its breezy pads, rolling 140 momentum, swinging step and purring subs while the 125-style "Simian" is an 81-esque fusion of minimal, tribal breakbeats, groaning depth plunges and far-away alien textures. It's been a strong year for Pugilist post-Perverse, the honour of launching this exciting new label is yet another impressive reminder why.
…

Read more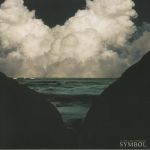 Cat: CIRCLP 011V. Rel: 23 Oct 17
Samsara (2:45)

Symbol (6:03)

Blue Moon (feat Kate Havnevik & Shahid Abbas Khan) (3:58)

Channeling (7:43)

Impossible (feat Jenna G) (5:07)

Spirit Guide (feat Lisa Gerrard) (3:57)

The Crossing (feat Sarah Hezen) (9:07)

Secrets (feat Aloe Blacc & Ayanna Witter-Johnson) (2:01)

The Truth (feat akala & Abi Sampa) (4:18)

Light From One (feat Ane Brun) (4:38)

Interlude (1:53)

Fly Away (feat Flux Pavillion) (5:02)

Blackbird Down (feat Hanna-Jade Brown) (5:24)

Kaliyuga (feat Jenna G) (6:10)
Do U Want Me (3:42)

Maybes (feat Japanese Breakfast) (4:16)

Slowly (feat Matosic) (3:36)

Edge (3:29)

Green Tea (feat Angelica Bess) (4:30)

Falling Softly (2:24)

Earth (3:13)

19 Hours (feat Harrison Lipton) (3:34)

Just Over The Horizon (1:29)

First Breath (4:52)
Items 1 to 7 of 7 on page 1 of 1