Artists
Items 1 to 3 of 3 on page 1 of 1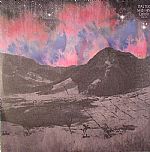 Cat: ZIQ 272LP. Rel: 07 Jun 10
Deep Dubstep
Neon Arc

Talis

Moon Bow

Babel

Sub Giant

Black & White

Strangelove VIP

Moment In Blue

Heliopause

Midnight Colour

Infinite

Restless Tundra (feat Anneka)
Review: Following on from his debut artist album Cyclical in 2008, Brighton based producer, Ital Tek brings us his sophomore outing, Midnight Colour on the highly respected Planet Mu imprint. Kicking off with "Neon Arc" - a deliciously fuzzy broody number, with a nod to the Joker-style 'Bristol Sound' in the synths - it's a promising start to what soon unfolds into a magnificent album. Moving through the melodic, reflective Mount Kimbie style "Talis" with its evocatively drawn dripping and chiming, and hollow textured soundscape, to the more abrasive "Moonbow" and "Babylon", it's easy to see why Ital Tek has garnered such a reputation for himself in such a short time. Midnight Colour picks up on the sound that has come to define Ital Tek, taking the whole 'post-dubstep' tip to new lengths, weaving 2-stepping garage rhythms round sonic textures with plenty of moody atmospheric melancholy.
…

Read more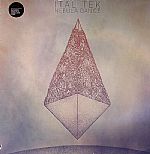 Cat: ZIQ 325LP. Rel: 22 Oct 12
Footwork/Juke
Nebula Dance

Pixel Haze

Dusk Beat

Intercruise

Steel Sky

Glokk

Solar Sail

In Motion

Gonga

Discontinuum

Human Version

Yesterday Tomorrow Today
Review: Brighton-based synth-step explorer Alan Myson is nothing if not prolific; Nebula Dance is his third full-length in five years. Like previous excursions, Nebula Dance sees him attempting to join the dots between dubstep rhythms, synth-wave melodies, clattering IDM grooves and the shimmering sweeps of classic electronica. It's a sound dripping with positivity, and the result is an album that somehow manages to sound both self-consciously grandiose and impressively intimate. Tracks like "Intercruise" and "Glokk" bristle with retina-sharp melodies and glistening electronics, all atop rhythms that are seemingly pulling you in different directions. It's a delicious combination, that's for sure.
…

Read more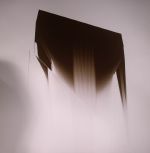 A Delicate Balance (4:47)

Redeemer (4:34)

Beyond Sight (5:50)

Terminus (5:30)

Cobra (4:08)

Nex (2:04)

Memory Shard (2:22)

Murmur (4:54)

Aquamarine (3:10)

Reflection Through Destruction (3:41)

Jenova (6:12)

Vesper (1:27)

Vacuum I (4:52)
Review: Planet Mu usher in the return of Ital Tek and a new sonic approach for the long-term label associate, as Hollowed finds Alan Myson switching up his approach. The chance to immerse himself in a new studio set up was the impetus for Myson to engage in laying down countless hours' worth of loops, drones and textures. It is apparently a method he used as a teenager, but armed with years of recording experience he was now able to make the record he had then envisaged. Fans of the crisp style of dubstep Ital Tek made his name on might be a bit taken aback by this new direction, but there is plenty of fine music to explore here for those that like their sounds abstract and impressionistic.
…

Read more
Items 1 to 3 of 3 on page 1 of 1