Items 1 to 1 of 1 on page 1 of 1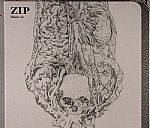 Vedomir - "Dreams"

San Proper & Steven De Peven - "Pam Pam"

Nail - "Till The Feelings Gone DIY"

Melchoir Productions Ltd - "She Like"

Pluto - "Point Blank"

G Marcell - "Excites Me"

Jovonn - "Satisfied" (Moodyfied mix)

Twin TM - "The Fall Of The House Of Shadows"

Soul Capsule - "Seekers"

Dan Curtin - "Convergence"

Sakro - "Jazz In The Forest"

DJ Qu - "Everybody's Dark"

Scott Groove - "Expansions" (feat Roy Ayers - Pyramid bonus beats)

Terrence Dixon - "Return Of The Speaker People" (Kausto Sudden Death Aphasia mix)

Kenny Larkin - "Drone"

Armando & Steve Pointdexter - "Blackholes"

Isolee - "Music"
Review: Perlon chief Thomas 'Zip' Franzmann makes a welcome entry into the Fabric mix canon, with the 67th edition showcasing the German's impeccable abilities as a selector. 17 tracks deep, Zip veers from Vedomir to Terrence Dixon via Kenny Larkin steadily drawing out a druggy, deep atmosphere with the Ukrainian's hallucinatory Dekmantel gem "Dreams" opening proceedings and setting the tone for what follows. Anyone lucky enough to catch Zip DJ at the Farringdon club, or indeed the Get Perlonized showcase at Panorama Bar will gladly scoop up this selection and the inclusion of Armando & Poindexter's killer remix of the Sun God's "Blackholes" is a considered highlight for us at Juno HQ.
…

Read more
Items 1 to 1 of 1 on page 1 of 1