Items 1 to 3 of 3 on page 1 of 1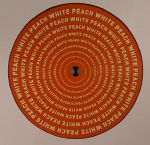 Cat: WPR 020. Rel: 26 Apr 17
Deep Dubstep
Fallow & Alex Compton - "String Assassin" (3:49)

Kaido - "Kennedy Bridge" (4:27)

Zha - "Without" (3:47)

Nakes - "Moksha" (4:02)
Review: White Peach's admirable Peach Bits series, which draws together previously unreleased gems from the label's growing roster of artists, has reached its fifth volume. While previous volumes have largely aimed squarely at the dancefloor, this edition is more eclectic in outlook. Compare, for example, the paranoid, exotic darkness of Kaido's deep dubstep rattler "Kennedy Bridge" and the Eastern mysticism - via the Spanish Riviera - of Zha's "Without", which pairs gentle dubstep rhythms with lilting Japanese melody lines and flamenco guitar flourishes. Or, for that matter, the drowsy, post-rock-meets-dubstep haze of Fallow and Alex Compton's "String Assassin", and the blissfully exotic, almost Balearic melodies of Nakes' thrillingly positive dubstep shuffler "Moksha".
…

Read more
$9.12
SAVE 30%
in stock
$6.38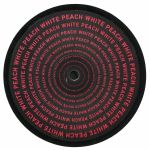 Cat: WPR 030. Rel: 14 May 18
Dirty Dubstep/Trap/Grime
Neffa-T & Patrick Brian - "Sabertooth" (3:42)

Gundam & Jook - "Tactical Espionage" (3:49)

Modelle - "Sho Sho" (3:30)

Zha - "Running VIP" (4:12)
Review: Juicy jams galore: ZHA's White Peach return with their sixth "Bits" instalment where Peach pals old and new collide with their freshest, most vitamin-enriched cuts. First up label newcomers Neffa-T and Patrick Brian get rowdy with a space-aged grime stepper "Sabertooth". All staccato fire and rubber-ball bass it sets the tone for Gundam & Jook's grimey snare-smacking hybrid "Tactical Espionage" and some obese bass ripples from Modelle, who was last spotted on the label earlier this year with the awesome "Paladins" EP. Finally ZHA makes a rare appearance with the wonked out melter "Running VIP". Yum.
…

Read more
Items 1 to 3 of 3 on page 1 of 1