Items 1 to 3 of 3 on page 1 of 1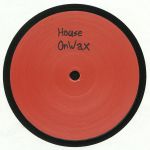 Cat: HOW 003. Rel: 20 Dec 17
Minimal/Tech House
Laurent Ci - "Welcome All" (7:45)

Sy - "Time" (7:03)

Yusuke Yamamoto - "Construction Site" (5:54)

Mjog - "Camelia" (9:04)
Review: For Slovenian label HouseOnWax's third release, they've rounded up some top names. Laurent Ci hails from San Benedetto del Tronto, Italy and follows up some great releases on the likes of Ewax, Blind Vision, Moral Fiber, and Nordik with his offering "Welcome All" which is a groovy acid house dancefloor bomb. The Ewax boss from Berlin SY provided a real highlight too, on the hypnotic groove "Time" which will appeal to fans of iO (Mulen) or S.A.M. On the flip, Japan's Yusuke Yamamoto gets deep and dusty on "Construction Site" and Frenchman Maxime Garnier aka Mjog has the minimal side of things covered on the entrancing afterhours groove of "Camelia" channeling those sublime Romanian style vibes. The label says it is inspired by early white label house music releases. Vinyl only, limited copies, no digital promotion. The label has previously served up releases by Italians Re.Named, Stockholm's Niklas Andersson and Miami's Avstin Frank.
…

Read more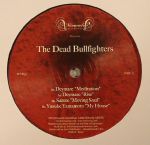 Cat: MND 33. Rel: 18 Jan 16
Deep House
Deymare - Meditation (6:21)

Deymare - Rise (4:19)

Satore - Moving Soul (6:30)

Yusuke Yamamoto - My House (5:00)
Review: We welcome our 2nd part of the 90's House Collection series, on this amazing EP we find 3 rare and hard to find tracks, on the A side we have unreleased track by "Sanjay" which is Kings of Tomorrow from the early days, this is a pure floor killer, on to A2 , we have one of the most respected garage artists from the 90's Eddie Perez, with his Mentalinstrum dub of Keith Sibley's track, Stand By Me & finally the EP is rounded of with the legend that is Donnell Rush, the Redawg's Outhere Alternate Mix is a classic i its own and right and very hard to find.
…

Read more
Played by:
Owen Jay (Batti Batti / Gauss )
,
Tomi Chair
,
OdDio
,
Ernie (Minuendo Recordings)
,
TiTo (Troubled Kids Records)
,
Marc Cotterell (Plastik People)
,
Rai Scott (Inner Shift Music)
,
Monsieur Cedric (Serie Limitee)
,
Jesus Gonsev
,
Femanyst aka Lady Blacktronika
,
Petko / Soul Print Recordings
,
Djs: Most Charted - Deep House
,
Anaxander
,
25 Places
,
Titonton Duvante (Residual)
,
DJP / Soul Print Recordings
…

Read more
Cat: PGWER 03.
Deep House
Lovely Day

Routine

Take A Walk

Patching
Items 1 to 3 of 3 on page 1 of 1