Items 1 to 2 of 2 on page 1 of 1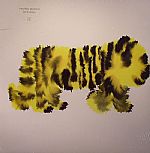 Cat: ESP 018. Rel: 26 May 14
Deep House
Biology Theme (6:04)

Psychotic Particles (4:02)

Sea World (5:29)

Out Of Wind (5:40)

Suzaku (6:47)

Trippy Isolator (5:56)

Can You Really Feel It ? (5:32)
Review: Amsterdam-based graphic designer turned producer Young Marco has previously shown hints of greatness, most notably with a pair of superb 12" singles on ESP Institute that layered picturesque melodies atop huggable analogue grooves. Here, he delivers his debut album, Biology, and it's every bit as warm, imaginative and luscious as his previous work. Each of the album's seven tracks is something of a gem, from the crystalline, new age house of "Sea World" and Vangelis Katsoulis-inspired ambience of "Out of Wind", to the Italo-influenced dancefloor pulse of "Suzaku" and rush-inducing, synth-heavy brightness of "Can You Really Feel It". It's one of those albums that will brighten up even the dreariest of days, and those sets are arguably few and far between.
…

Read more
Played by:
Balearic Gabba Sound System
,
Ian Blevins
,
Alexis Le-Tan
,
Vidis
,
Lexx
,
GK Machine [Invisible, Inc.]
,
DAVIS [BR]
,
Peter Visti
,
Owain Kimber (Owain K)
,
Justin Van Der Volgen
,
TiTo (Troubled Kids Records)
,
Erik Skantze
,
Marcoradi * Hear & Now
,
Soft Rocks
,
Tarjei Nygard
,
Tripeo
,
Scott K. [BOXmusic]
,
Andrew Allsgood (Free Association)
,
Sock Free Hideaway
,
Marcel Vogel
,
Far Out Recordings
,
R$N
,
Juno Recommends Deep House
,
Marsman
,
KevinTsuba
,
Martin Brew
,
Tyson Ballard
,
Jamie Fatneck
,
Untzz Twelve Inch
,
Giorgio Luceri
,
Roy Comanchero
,
Trujillo
,
Woody Wood Jr.
,
Roberto from Toronto
,
Terrence Pearce
,
Djs: Most Charted - Deep House
,
Young Adults
,
Rikki Humphrey
,
COYOTE is it balearic?
,
Kito Jempere
,
Cecil (artfuldivision)
,
The papers
,
Tomasz Guiddo
,
Benjamin Fröhlich
,
Jad & The
,
Ptaki
,
XXXY
,
Pedro Vian
…

Read more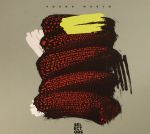 Cat: DKMNTLSLCTRS 002CD. Rel: 12 Apr 17
Deep House
Danny Boy - "Diskomix" (Disko version)

Gerrit Hoekema - "Televisiewereld"

Ghostwriters - "Swizzle"

Larry Heard - "Dolphin Dream"

Wolf Muller - "Pfad Des Windes"

The Force Dimension - "200 FA" (extended mix)

Frank Youngwerth - "Whirr"

Greene Baize - "Spick & Span"

Ray Tracing - "Mariopaint"

Personal FX - "Objects In Mirrors"
Review: Fresh from displaying his intimate knowledge of Italian dream house via the essential Welcome To Paradise compilations, Young Marco once again digs deep in the crates for Dekmantel's Selectors series. There's naturally plenty to gets heads salivating, from the eccentric European electrofunk of Danny Boy's "Discomix" and the blissful pulse of Ghostwriters cheery synth-out "Swizzle", to the delay-laden, dubbed-out drum machine beats and tribal chants of "200 FA (Extended Mix)" by The Force Dimension. Elsewhere, check out the ultra-positive Balearic loveliness of Personal FX's "Objects In Mirrors" and the rubbery, undulating breeziness of Wolf Muller's "Pfad Des Windes". Simply essential.
…

Read more
$15.75
SAVE 40%
in stock
$9.45
Items 1 to 2 of 2 on page 1 of 1