Items 1 to 3 of 3 on page 1 of 1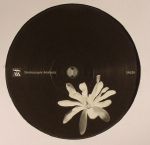 Cat: SA 029. Rel: 12 Dec 16
Techno
Tehillim (5:47)

Orma (7:06)

Shtok (6:59)

Even (6:39)
Review: This is the second Stroboscopic Artefacts EP from Yotam Avni and, all things considered, it hasn't taken the artist too long to land on such as class label. Granted, releases for Ovum and Rebirth aren't exactly beneath the Berlin label, but this instantly puts him in a different category as a true resident of the German capital's nightlife. "Tehillim" is a growling, subtle techno pouncer with distant waves of apocryphal hymns, which is followed by the equally moody, grey-scaled techno bleeps and stutters of "Orma". Over on the B-side, "Shtok" dangles its gentle harmonics over a subdued attack of 4/4 drumming, and "Even" takes a turn down a lighter, more positive tonality that is nonetheless weighed down by a tenebrous techno sludge.
…

Read more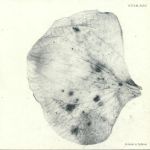 Cat: SA 032. Rel: 17 Jan 18
Techno
Avka (New Life) (7:14)

Dybbuk (6:03)

Modern Matters (6:20)
Review: Israeli producer Yotam Avni started out only a few years ago, making waves on esteemed tech house imprints such as the local Be As One and Californian deep house institution Seasons. Fast forward to now, he's affiliated with such tastemaker labels as Innervisions and Hotflush - a perfect fit for his new darker, tech-influenced sound. Venturing further down the spiral, his latest offering is for Stroboscopic Artefacts - and it is actually his third release on the Berlin based experimental techno imprint. It follows up his impressive contribution to their esteemed Monad series. The A side features the sweaty Carnival vibes of "Avka" (New Life) featuring intense latin polyrhythms assisted by adrenalising rave horns. The rhythms seem to be a recurring theme here, as "Dybbuk" proves, but this time it's a hybrid of steely machine drums thrown in the mix. Finally "Modern Matters" is the most straight head offering: its austere mechanical swagger supported by hypnotic, ethnic prayer chants - and to quite stunning effect.
…

Read more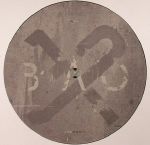 Cat: BAO 010Y2. Rel: 11 Aug 17
Techno
Savas Pascalidis - "Echoes From The Future" (5:37)

Markus Suckut - "Subway" (5:27)

Eduardo De La Calle - "Out Of The Blue" (5:49)

Yotam Avni - "Asnyk" (6:16)
Items 1 to 3 of 3 on page 1 of 1