Artists
Items 1 to 3 of 3 on page 1 of 1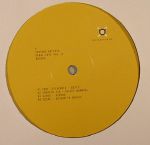 Cat: BAD 009. Rel: 15 Jun 15
Minimal/Tech House
Prof Delacroix - "Cupid" (5:58)

Jamaica Suk - "Velvet Morning" (6:43)

Lando - "Kimono" (6:38)

Xosar - "Return To Source" (5:31)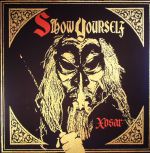 Cat: GYR 001. Rel: 01 Feb 16
Techno
Psychoplasmic Spawn (7:11)

Skin Hammer (5:58)

Show Yourself (6:05)

Manmeat PCP (6:56)
Review: Mind melting techno from Xosar on her new new label Gyrocyre!!! "When people on our planet hold built up psychic tensions under the skin, the energy gestates in a womb-like growth until it's ready to burst through the flesh manifest as a creature called a Gyrocyre. Many people opt out of ever letting the beast emerge, happy to function at levels they can predict without having to face the challenge brought on by the Gyrocyre. It grows heavy and bloated with untapped potential. Those who embrace the change slice through the flesh and let it out. It fuses with the host, covering his or her skin like a mask. Depending on the nature of their heart, it gives them tools to save or destroy the world. We invite you to embrace the change and let your Gyrocyre out."

…

Read more
$9.18
SAVE 25%
in stock
$6.89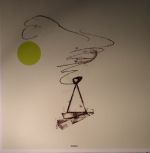 Cat: BOP 004. Rel: 16 Mar 15
Techno
The Pit (4:28)

Sail 2 Elderon (6:07)

Prophylaxis (4:29)

Gnome Circle (3:56)

Hades Gates (7:07)

Tales From The Tenderloin (6:08)

Watching Waiting Wanting (6:59)
Review: Synthesizer and drum machine obsessive Xosar (AKA producer Sheela Rahman) has enjoyed a productive few years, building a formidable reputation via releases on Rush Hour, L.I.E.S and Creme Organization. Here she delivers her first full-length for Opal Tapes' occasional vinyl offshoot, Black Opal. It's perhaps a little less colourful and synthesizer-heavy than previous excursions, instead focusing on dark, fuzzy, heavily percussive takes on acid house and techno. Of course, there are curious interludes - see the wonky industrial IDM of "Prophylaxis" and the beatless synth madness of "Gnome Circle" - but it's the more floor-friendly excursions (and most profoundly the bleak and intense "Hades Gates") that really stand out.
…

Read more
Items 1 to 3 of 3 on page 1 of 1