Artists
Items 1 to 3 of 3 on page 1 of 1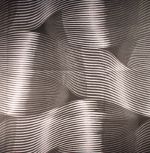 Aiye Le (feat Dele Sosimi)

Aiye Le (Dan Shake remix)
Review: XOA is an exciting new project fusing sounds from the golden era of '70s Afrobeat with contemporary electronica and modern production. The debut release AIYE LE, features the vocals of former Fela Kuti musical director and afrobeat royalty Dele Sosimi. Label boss Dan Shake steps up for the remix on the B side, bringing his signature Detroit house aesthetic.

…

Read more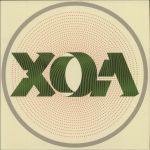 Cat: SNDW 12026. Rel: 02 Oct 17
Deep House
Mass (7:08)

Mon Ecole (6:37)

Diaspora (8:00)

Echoes (5:02)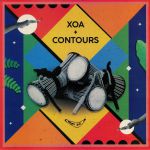 Cat: BHILL 002. Rel: 26 Feb 18
International
Too Much Talking (5:35)

Express (5:55)
Review: XOA continues to lay out a formidable interpretation of African-infused dance music for the modern age, following on from lauded appearances on Shake, One House and Soundway. Alongside Contours, he comes to Banana Hill with some next level transcendental head-quaking business that reaches from the roots of Afrobeat right through to contemporary FX dubbing business. "Too Much Talking" is a proper eyes-closed roller for the hazy moment in the dance, and "Express" ramps things up to a strident tempo layered with a barrage of congas and djembes. The hectic pace is offset by swooning melodies, all wistful synth splashes and plucky guitar chops, stirring the soul as much as the feet.
…

Read more
Items 1 to 3 of 3 on page 1 of 1