Items 1 to 3 of 3 on page 1 of 1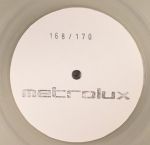 Edition 3
(limited numbered hand-stamped vinyl 12")
Cat: MLM 07. Rel: 20 Feb 17
Minimal/Tech House
Autre & Xinner - "Nebula" (7:00)

Autre - "Seiryu" (7:02)

Kryptic Universe - "01309 Stairways" (9:04)

Owen Jay & Brian James - "Chordless" (5:25)
Review: Given the success of the first two installments of the Editions series, it's little surprise to see XDB put together a third volume for his Metrolux imprint. He's assembled another crack team of international contributors, too. Autre and Xinner join forces on opener "Nebula", a fine combination of low-slung techno drums, restless electronics and deep space sonics. Autre goes solo to deliver the fluttering, late night hypnotism of "Seiryu", before Kryptic Universe steals the show with "01309 Stairways", a superb chunk of rolling intelligent techno that features an extended ambient intro. Owen Jay and Brian James round things off with the distorted drum machine hits and woozy riffs of "Chordless" (which, to be fair, is an accurate title).
…

Read more
Played by:
Rick Hopkins
,
Owen Jay (Batti Batti / Gauss )
,
Brian James
,
Bu$$ (bliq, olympos)
,
Life Recorder
,
Derek Carr
,
Satore (Hizou Deep Rooted Music)
,
Jesus Gonsev
,
Juno Recommends Minimal/Tech House
,
Richard Zepezauer (RZ-1)
,
Adam Shelton
,
Slam Mode
,
Kiddmisha
,
Danijel Kevic
,
Caspian Rabone
…

Read more
Cat: GFTDCVLTR 001. Rel: 25 May 18
Disco/Nu-Disco
Demo Solo (0:59)

Sa Mesa (5:11)

Angioni (6:00)

Trudu (6:05)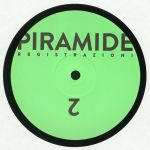 Cat: PRMD 002. Rel: 27 Nov 17
Deep House
Xinner - "Manhunter" (4:45)

Autre - "2 Strings In The Universe" (7:03)

Hawaiian Chips - "Pizzasalami" (6:36)

Xinner - "The Chase" (6:45)

Xinner - "Piramidub" (6:23)
Review: There's a certain mysticism that hovers around Piramide Registrazioni, with its occult symbolism, mysterious artists and fuzzy, vintage sound. Label protagonist Xinner has been previously spotted alongside S. Moreira on Phonica Records, but here is sharing valuable wax space on Piramide 2 with Autre and Hawaiian Chips. Autre's version of old-skool deep house has an interesting urgency about it, and Hawaiian Chips turns out shimmering electro of the highest order. It's Xinner's tracks that stand out the most though, with synths straining under the weight of their own wobblyness and beats that punch out in clouds of reverb fog.
…

Read more
$8.78
SAVE 25%
in stock
$6.59
Items 1 to 3 of 3 on page 1 of 1