Items 1 to 3 of 3 on page 1 of 1
Cat: POLEGROUP 029. Rel: 06 Jan 15
Techno
Claudio Prc - "Atik"

Woo York - "Farewell Old Friend"

Christian Wunsch - "Beta V 0 5"

Tripeo - "Zebog"
Review: To complement the release of the second edition of Unknown Landscapes, Polegroup once again compile four of the previously unreleased contributions for a must have 12" sampler. With Christian Wunsch at the controls, the mix itself is of course a must have for anyone who classes themselves a fan of modern techno. Equally any techno selectors out there that prefer the vinyl format will want to indulge in the four productions here from Woo York, Tripeo, Claudio PRC and Wunsch himself. Claudio PRC opens proceedings with the stripped back and spacious warehouse boom of "Atik" which contrasts nicely with the brighter tones of "Farewell Old Friend" from Woo York. "Beta 0.5" from Wunsch is scratchy, atmospheric techno at its best and Darko Esser is on fine form with the heavenly acid flutter of Tripeo cut "Zebog".
…

Read more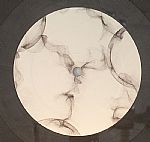 Cat: PRRUKLTDWY 02. Rel: 06 Aug 13
Techno
Grad

Abandoned City (Deepbass & Ness remix)

Barythmia

Abandoned City (Jeroen Search remix)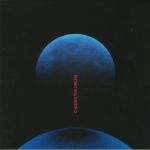 Cat: AL 0014. Rel: 14 May 18
Techno
Inception (3:20)

More Than A Feeling (4:07)

Through Peaks & Valleys (5:39)

Burning With You (5:40)

Energy Pulse (6:14)

Kadastre (6:42)

Equilibrium (6:05)

Walk Along The Rainbow (6:09)

Second Breath (6:04)

Chasing The Dream (5:59)

There Is A Light (6:15)

Rise (5:10)

Chasing The Dream (instrumental) (5:49)
Review: Kiev's Andrew Vanzhula and Dennis Andriyanov have been collaborating under the Woo York moniker for almost a decade. Since their first releases began to appear back in 2009, they have provided us with nothing but deep-minded electronic experiments, never tired of pushing the boundaries or exploring unchartered terrains. Chasing The Dream, which lands on Tale Of Us' Afterlife label, is actually the duo's first studio LP, but it sounds in no way like an amateur move. In fact, their quest for the deepest and most cavernous electronic sounds allows these 13 tracks to converse with one another, and to weave their magic into just about every corner. It's not really techno, it most certainly isn't house, and it isn't your typical flurry of ambient sounds. It's simply Woo York.
…

Read more
Items 1 to 3 of 3 on page 1 of 1