Items 1 to 2 of 2 on page 1 of 1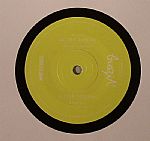 Cat: BRZ45 08. Rel: 31 May 14
International
Silvia Leneira

Zazueira
Review: Mr Bongo's Brazil 45s series continues with aplomb... On their eighth outing we find the hugely prolific 60s/70s troubadour Wilson Simonal paying homage to the legendary Jorge Ben with two exemplary cover versions. Whether it's on the soft big band emphasis and teasing fills on "Zazueira" or the upbeat, feel-good swinger "Silva Lenheira" there's a raw clarity to Wilson's vocals that instantly endure; the way he pushes his voice to the very edge of breaking on the high notes and a rich, clear delivery, he's the consummate soulful showman.
…

Read more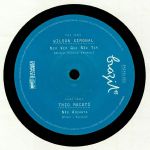 Cat: BRZ 45020. Rel: 11 Mar 15
International
Wilson Simonal - "Nem Vem Que Nao Tem" (2:33)

Trio Mocoto - "Nao Adianta" (4:04)
Review: Wilson Simonal - Nem Vem Que Nao Tem
An instant and super catchy samba-MPB hit made famous by its inclusion in Fernando Meirelles and Katia Lund's 'City Of God'. This is a firm Simonal favourite at Mr Bongo HQ.

Simonal was a hugely successful singer in the 1960's and early 70's; one of the most popular artists in Brazil infact. 'Nem Vem Que Nao Tem' was previously released on 7" by Odeon in France and Spain, and appears on his 'Alegria, Alegria !!!' LP on Odeon Brazil, released in 1967

Trio Mocoto - Nao Adianta
Trio Mocoto were one of Jorge Ben Jr's main backing bands and highly influential to his sound. They recorded with him on the seminal 'Forca Bruta', 'Negro E Lindo' and 'Tabua de Esmeralda' LP's.

'Nao Adianta' first appeared on Trio Mocoto's self-titled 1977 Arlequim LP. It was subsequently released on 7" in Spain, Portugal and Italy (and we are assuming in France too).

…

Read more
Items 1 to 2 of 2 on page 1 of 1