Items 1 to 3 of 3 on page 1 of 1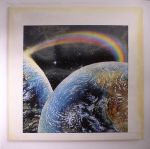 Cat: CODIS 015 1. Rel: 15 Jun 17
Disco/Nu-Disco
Save That Magic Feeling (vocal version) (7:16)

Everything Is Groovin' On (6:41)

Save That Magic Feeling (Ron Basejam remix) (5:42)

Save That Magic Feeling (Siren remix) (6:30)
Review: You couldn't get more authenticity on one record if you tried... Certified selector dons DJ Pippi and Willie Graff bless the dance with their first official studio collaboration since 2007's "Hyper Space" on Drumpoet. The wait's been worth it; "Save That Magic Feeling" is a purring Balearic deep house soul jam with a strong vocal allure while "Everything's Groovin' On" eases back on a cool low-swung break groove and looped vocal harmonies to seductive effect. Remix-wise Ron Basejam strips it back for an early 2000s Classic Music Company style late night twist while Siren continues the stripped back theme but in a much sleazier, slippery funk way. Magic.
…

Read more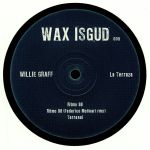 Cat: WISGUD 005. Rel: 25 Mar 18
Deep House
Ritmo 98 (7:54)

Ritmo 98 (Federico Molinari remix) (7:11)

Terrenal (6:44)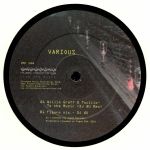 Cat: SMR 018. Rel: 27 Mar 18
Techno
Willie Graff & Tucillo - "To The Music" (DJ QU remix) (6:15)

DJ QU - "Figure Six" (5:14)
Review: DJ Qu's Strength Music returns with more darkroom dubs. On the first side, we have Spanish-American producer Willie Graff once again collaborating with Italian scene stalwart Giuseppe Tuccillo - following up some great music they've done for the likes of Freerange, Local Talk and Finale Sessions several years ago. Rest assured they're in top form again on "To The Music". But it's boss man DJ Qu's remix up next that will entrance you with its rich tapestry of immaculate rhythms, reaching near tribal moments. On the flip, he serves up a new original in the form of "Figure Six" but instead this one is a brooding, tunnelling, heads-down affair for the late night.
…

Read more
Items 1 to 3 of 3 on page 1 of 1