Items 1 to 3 of 3 on page 1 of 1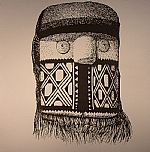 Cat: TTT 016. Rel: 10 Feb 14
Techno
Tab Of Acid

Acidapella

Washed Hands

She Left In Spring
Review: Anyone that indulged in The Overlord, Willie Burns The Trilogy Tapes debut back in 2012, will attest that the creative stars seem to align when the WT Records founder chooses to work with his British namesake Bankhead. That four track release featured some of the most memorable and diverse music committed to wax by Burnett under his Willie Burns alias, and was made all the more special by some of Bankhead's best sleeve art in our opinion. The two Williams pair up once more for the Tab Of Acid 12" and it challenges Burnett's TTT debut in the excellence stakes. The title track is akin to travelling in a time machine to 4am on a Saturday night in Den Haag circa 1994 - real grotty basement acid techno! Providing contrast in a way Burnett does so well, the B-side offers two tracks of a more immersive nature, with "She Left In Spring" an exercise in dubby techno as pensive as the title would suggest.
…

Read more
Played by:
Chuggy
,
Alexis Le-Tan
,
Skudge
,
Eamon Harkin, Mister Saturday Night
,
Zambon
,
Charlton
,
Per Bojsen-Moller
,
Dj soFa
,
Juno Recommends Techno
,
Sccucci Manucci
,
Beto Cravioto
,
Joe Drive
,
Fil Lavin
,
Kito Jempere
,
MRSK
,
Circular Rhythms
,
The Kelly Twins
…

Read more
Cat: UTTU 072. Rel: 27 Mar 17
Techno
Sonny & Ricardo Give Good Advice (5:35)

Sonny & Ricardo Give Good Advice (beat version) (5:31)

Locked Groove 1 (0:19)

Locked Groove 2 (0:16)

Locked Groove 3 (0:14)

Locked Groove 4 (0:20)

Locked Groove 5 (0:22)

Locked Groove 6 (0:25)

Locked Groove 7 (0:21)

Locked Groove 8 (0:16)

Locked Groove 9 (0:16)

Locked Groove 10 (0:18)

Locked Groove 11 (0:18)

Locked Groove 12 (0:13)

Locked Groove 13 (0:13)

Locked Groove 14 (0:15)

Locked Groove 15 (0:13)
Review: BOOM! Talk about a bombshell landing on us like a ton of bricks! Or, rather, a load of locked grooves for us to bash out on any unsuspecting club-dweller. Big boys Willie Burns and DJ Overdose team up for a collaborative pack of stripped-down rhythms on DJ Haus' constantly inspiring Unknown To The Unknown, and we think these two are a perfect match. The former's been running his own strain of house since the beginning of the 2010s, while the latter's offered a very special sort of electro sound that takes plenty of influence from The Hague's school of thought and of course, the Miami sound. This is only a 12" but it feels like much more than that; the A-side is made up of two swinging house grooves that recall the best of the Chicago warehouse days, whereas the flip is comprised of 15 banging locked grooves for you to mash up and warp as you please throughout for your Saturday night jamboree. Absolutely sick - cop it!
…

Read more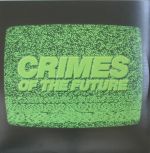 Cat: COTF 008. Rel: 14 Sep 15
Techno
Light It Up (11:29)

Dimmer Switch (10:35)
Review: Scott Fraser and Timothy J Fairplay's Crimes Of The Future label has had quite the banner year, ushering in various projects from the pair as well as seeking out like-minded contemporaries such as Perseus Traxx. The latest Crimes of the Future release introduces Bulb, another project bearing the label founder's finger prints along with a high profile third colluder in one William Burnett. Apparently laid down at WT Records HQ in the spring of 2014 whilst Fairplay and Fraser were committing Crimes in NYC, Bulb is a bold offering from the trio with two extended dancefloor workouts taking a side each. "Light It Up" pairs ghetto techno breaks with something from wayward Kosmiche studio experiments in deepest Germany, whilst "Dimmer Switch" plunges into a world of psychedelia and cavernous cave dwellings thanks to some dark ambient synthesis and stabbing drums.

…

Read more
Items 1 to 3 of 3 on page 1 of 1