Items 1 to 3 of 3 on page 1 of 1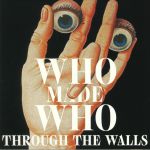 Cat: 117257 1. Rel: 29 Jan 18
Pop
Neighbourhood (5:11)

Crystal (4:39)

Dynasty (3:38)

I Don't Know (3:29)

Putpie (1:40)

Goodbye To All I Know (4:13)

Through The Walls (4:15)

Belong (3:47)

Funeral Show (5:07)

If This Is Your Love (5:41)

Surfing On A Stone (4:27)

Keep On (4:04)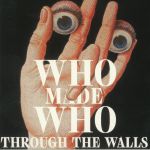 Cat: 117257 2. Rel: 26 Jan 18
Funky/Club House
Neighbourhood

Crystal

Dynasty

I Don't Know

Putpie

Goodbye To All I Know

Through The Walls

Belong

Funeral Show

If This Is Your Love

Surfing On A Stone

Keep On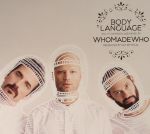 Cat: GPMCD 137. Rel: 31 Mar 16
Electro House
The Acid - "Ra" (David August remix)

The Invisible - "The Stain"

Cubicolor - "Down The Wall"

Ghost Culture - "Mouth"

The Golden Filter - "Diamond Island"

Weval - "Rooftop Paradise"

Nick Galemore - "All Goes Wrong" (WhoMadeWho spiced)

Luke Abbott/WhoMadeWho - "Modern Driveway/Wanted Your Love" (acapella)

George Fitzgerald - "Your Two Faces"

DJ Tennis - "Divisions" (feat Jeppe Kjellberg - Roman Flugel remix)

&ME - "Trilogy" (feat Sabota)

Fort Romeau - "Lately"

Applescal - "Onetasker"

WhoMadeWho - "Hi & Low/Guitarpella"

Clark - "Strenght Through Fragility"

Nosaj Thing - "2K"
Review: For the 17th instalment of the long-running Body Language series, Get Physical has turned to eccentric Copenhagen three-piece WhoMadeWho. The Danish trio's music - a blend of live instruments and machines, joining the dots between post-punk disco, house, techno and Italo - is thrillingly hard to pigeonhole, so it's nice to see that they've taken a similar approach on this DJ mix. One minute, you're listening to the misty-eyed indie-soul of The Invisible, the next you're shuffling to Cubicolour's tech-house, or the 8-bit melodies and live drums of The Golden Filter. It's a melodious and attractive trait that continues throughout, as the veteran threesome effortlessly hop, skip and jump between cuts by Fort Romeau, DJ Tennis, Clark and Nosaj Thing.
…

Read more
Items 1 to 3 of 3 on page 1 of 1