Items 1 to 3 of 3 on page 1 of 1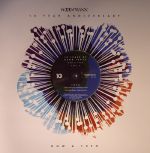 Cat: HUDD 052. Rel: 28 Sep 15
Deep House
Eddie Leader - "Way Back" (feat Hector Moralez) (5:54)

Washerman - "Twilite" (6:43)

Brett Johnson - "Mr Smarty Pants" (6:12)

Rhythm Plate - "Keep Moving" (6:40)
Review: Hudd Traxx 3rd installment of their 10th Anniversary series comes from Eddie Leader, Hector Moralez, Washerman, Brett Johnson & Rhythm Plate. Label owner Eddie Leader delivers a deep & moody house groover with the slick vocals of long time Hudd Artist Hector Moralez, aptly title 'Way Back'. Washerman picks the pace up with 'Twilite', which is reminiscent of legendary Detroit label Underground Resistance, and adds to the continued diversity of this project. Brett Johnson's 'Mr Smarty Pants' is re-released after gaining plays from the likes of Laurent Garnier and an edit by Dyed Soundorom. Closing out the EP are 2 of the most underrated Producers in the business; Rhythm Plate. 'Keep Moving' was Overshadowed by 'Inside Me' on the 'Robbin Hudd EP' in 2007 but is given it's time to shine on 'Now & Then Part 3' and is a fine addition to the 10 Year celebrations.
…

Read more
Cat: SAFT 02. Rel: 10 Jul 12
Deep House
Just A Touch

Deep Feelin'

Mellow Go
Review: Swiss based Italian DJ Gianni Siravo continues to excel under his recently established Washerman alias, with an appearance on the newly minted Saft imprint following a superlative drop for Drumpoet earlier in 2012. Whilst that releases focused on no nonsense booming warehouse sounds, the three track Deeper For Me approaches matters from a slightly more classical deep house angle (as you'd expect from the title) Opening track "Just A Touch" hogs the A Side with one of those thick punchy grooves reminiscent of 90s US garage but its complemented by vast washes of subaqueous melody that lend the track some contemporary feeling. On the flip, "Deep Feelin" is rhythmically more clipped, lead by a nagging vocal under tone and slick percussive embellishments that keep you on your toes, whilst Washerman playfully drops drunken keys on top. Finally "Mellow Go" stays true its title, with the straight groove deep in the mix as the woozy keys and incandescent chords are allowed centre stage to work their magic.
…

Read more
Played by:
Michael Terzian
,
Ernie (Minuendo Recordings)
,
Nathaniel Jay (Love Notes)
,
Jay Shepheard
,
Moralez (Mosaique)
,
Orlando B (Contemplate Recordings)
,
Mark Graham (Contrast-Wax)
,
Martin Haberland
,
Satore (Hizou Deep Rooted Music)
,
Washerman
,
Mike W - Kolour LTD
,
GWEN (SPACE BREAKS RECORDS)
,
Jorge Caiado (Balance / Groovement)
,
BICEP
,
Deymare
,
James Johnston (No Matter What)
,
Michael McLardy
,
Fabio Monesi (Wilson Records)
,
Adryiano
,
Fog
,
Bryan Hervieu
,
Wil Maddams
,
Kastil (Soul Notes/Stale)
,
Djs: Most Charted - Deep House
,
Karol Aleksander
,
Studio Casual
,
Rikki Humphrey
,
Samann (Traxx Underground)
,
Tom Sevinski (Black Key Records)
,
Sean Brosnan
,
Desos
,
Jack Fell Down
,
Cecil (artfuldivision)
,
Spittal (Craigie Knowes)
…

Read more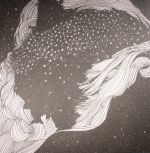 Cat: DPC 0581. Rel: 29 Jan 16
Deep House
The Awakening (7:47)

Traction (7:26)

Aurora (8:54)

Still Life (7:29)
Items 1 to 3 of 3 on page 1 of 1