Artists
Items 1 to 2 of 2 on page 1 of 1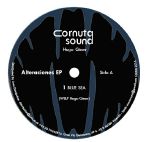 Cat: CS 008 . Rel: 31 Jul 17
Deep House
Blue Sea

Blue Sea (Nacho Marco Electro remix)

Dirty Loop
Review: Valencia based deep house DJ and producer Hugo Giner aka W & P HGG has been deejaying and crafting his sound since 1995. In 2006 he created his own record label 'Cornuta Sound' which has been well received amongst the global Deep House Scene. His releases have been charted by house giants such as Larry Heard, Rick Whilitie, Charles Webster, Miles Sagnia, Harley&Muscle, Efdemin, Julietta, Le Loup, Dubbyman and many more. A remix of the main track made by his very close friend Nacho Marco aka Loudeast (Loudeast Records, Ovum, Madhouse) in an old classic electro way, grows without a doubt to reach the status of "a must, only for connaisseurs".
…

Read more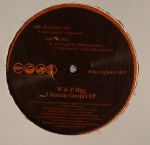 Cat: DEEPEX 035. Rel: 15 Jun 15
Deep House
Edit Gospel #5 (original take)

Edit Gospel #4 (Dubbyman remix)

Edit Gospel #1 (Deep Explorer rework)
Review: W&P Hgg is back to Deep Explorer since his last release on the label in 2010. This new EP contains "Edit gospel #5", a hard to find old classic tune by W&P Hgg and two new versions of the song by the Deep Explorer heads, one killer club cut by Dubbyman and another downbeat take for chilled moments. Is crurch time...
…

Read more
Items 1 to 2 of 2 on page 1 of 1