Items 1 to 2 of 2 on page 1 of 1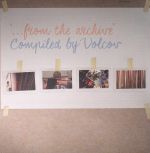 Cat: BBE 272CLP. Rel: 01 Mar 16
Disco/Nu-Disco
Are & Be - "The Sound Of The Memory Of Many Living People" (6:27)

The Urban Cru - "Go" (Chez Damier classic mix) (5:58)

Manfredo Fest - "Arigo" (Volcov edit) (4:01)

TGB - "Do The Right Thing" (feat Patricia Shannon) (5:37)

Oneness Of Juju - "Turning On To Me" (6:21)

Hot Quisine - "Keep The Same Old Feeling" (5:18)

Shokazulu - "Part 4" (6:11)

Chanan Hanspal - "Footprints In The Sand" (Shannon Harris Urbancity reinterpretation) (9:15)

O'Donel Levy - "Sophisticated Disco" (Volcov edit) (7:23)

The Antilles - "Simon's Melody" (6:47)

Bembe Segue - "Sun On My Back" (3:40)
Review: In recent years, former broken beat and nu-jazz producer Volcov has become better known as a crate digger, record collector and re-editor. BBE has harnessed these skills for From The Archive, a compilation of - in the DJ/producer's own words - "music that I've discovered that I thought would be interesting to share". It's a typically deep, soulful and varied affair, beginning with the horizontal jazz-funk bliss of Are & Be before variously touching on jazzy, soft-focus U.S house (a superb Chez Damier rework of The Urban Cru), obscure boogie (TGB), crossover disco-funk (Hot Quisine), and floor-friendly broken beat (Shokazulu, Bembe Segue). Happily, the collection also contains a trio of previously unheard re-edits from the man himself.
…

Read more
Played by:
Fat dog
,
Cyclonix
,
Mukatsuku Records Chart
,
JimmyTheTwin
,
Dj N◉va ▶ Rodon FM 95
,
Phillie P (Ice City Rec)
,
RUSTAM OSPANOFF.
,
STEREO 12"
,
Ksoul
,
Paul Thornton (Dig Deep / Reboot)
,
ISOUL8 (Volcov)
,
Juno Recommends Disco
,
Francis Inferno Orchestra
,
I Love Disco!
,
Ltj xperience
,
BBE Records
,
Giorgio Luceri
,
DISCO B (LATE NIGHT SESSIONS)
,
Tommy Finger Jr.
,
Rikki Humphrey
,
Red Greg
,
Admin
,
Kon
,
Aleqs Notal
,
DJ SCM (Warm Tapes Adjustment)
…

Read more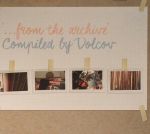 Cat: BBE 272CCD. Rel: 11 Mar 16
Disco/Nu-Disco
Are & Be - "The Sound Of The Memory Of Many Living People"

The Urban Cru - "Go" (Chez Damier classic mix)

Manfredo Fest - "Arigo" (Volcov edit)

TGB - "Do The Right Thing" (feat Patricia Shannon)

Oneness Of Juju - "Turning On To Me"

Hot Quisine - "Keep The Same Old Feeling"

Shuya Okino - "Still In Love" (feat Navasha Daya)

Shokazulu - "Part 4"

Chanan Hanspal - "Footprints In The Sand" (Shannon Harris Urbancity reinterpretation)

Fanfair - "Gotham Odyssey" (Volcov edit)

O Donel Levy - "Sophisticated Disco" (Volcov edit)

The Antilles - "Simon's Melody"

Bembe Segue - "Sun On My Back"
Items 1 to 2 of 2 on page 1 of 1