Items 1 to 3 of 3 on page 1 of 1
Cat: DMF 001.
Minimal/Tech House
Henry Hyde - "Perchin'"

Lee Hume - "Vanishingmondaze"

Martinez - "Horizons"

Amathia - "Fraggle"

Alicia Hush - "Pickle Paradox"

Bilal - "Electric Cafe"

Unai Trotti - "Delta Papa"

Voigtmann - "Infinity"
Review: After a short hatius following the sellout DR001 - Tommy Vicari Jnr's Suction EP in 2015. Drifted Records' latest sub-label project 'Mid-Flow Series' showcases the more electronic/breakbeat shade of minimal techno. Their debut 8 track Various Artist compilation LP includes compositions from Henry Hyde, Martinez, Voigtmann, Alicia Hush, Lee Hume, Unai Trotti, Amathia and Bilal.





…

Read more
Cat: ASB 01. Rel: 23 May 16
Minimal/Tech House
Mike Shannon - "Pimp Limp" (5:30)

Voigtmann - "MuffShuffler" (7:02)

Aloe Varu - "Shifty" (6:31)

Nicola Kazimir - "Reductive Ford" (7:20)
Review: Repress of well received new Lisbon label's first release. This various artists 12" features some pretty big names in minimal techno and got the label off to a flying start which has since released the likes of local artists Altitude and Activ Analog. On Assembling 1 EP they give us the slow burning but funky reductionism of Canadian Mike Shannon and his offering "Pimp Limp", Voigtmann and his cold, shuffling hypnotism demonstrated on "Muffshuffler" and Swiss young gun Nicola Kazmir who serves up the delightfully paranoid after-hours shenanigans of "Reductive Ford". Deep!
…

Read more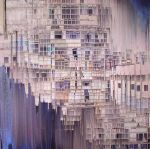 Cat: HELLO 028. Rel: 28 Apr 17
Minimal/Tech House
Double Mind Reverse (6:59)

Hinterland (7:35)

Delta Integrale (7:57)

Basic Moves (7:03)
Items 1 to 3 of 3 on page 1 of 1