Items 1 to 3 of 3 on page 1 of 1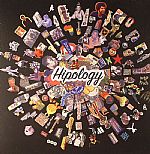 Cat: BBE 176SLP2. Rel: 30 Apr 12
Hip Hop/R&B
Back In Time (feat Baron & TRAC)

Come & Play In The Milky Night

Shine (feat John Robinson & Jimetta)

Oil & Water (feat Notes To Sell)

Shaft In Africa (Addis)

Jungle Green Outlines

Swahililand

LuAnne From Harlem

Funky Fanfare

Apache (Battle dub)
Review: TRACKLISTING:
CD 1 Unmixed
1. Dial In (Intro) 2. Back In Time (feat. Baron & TRAC) 3. Come And Play In The Milky Night 4. Ice Cream On My Kicks 5. Shine (feat. John Robinson & Jimetta Rose) 6. Shaft In Africa (Addis) 7. Rocket Man (Afrolatin Joint) 8. Swahililand 9. Oil & Water (feat. Notes To Self) 10. Jungle Green Outlines 11. LuAnne From Harlem 12. Funky Fanfare 13. Apache (Battle Dub) 14. Whatever Happened To Peace

CD 2 Hipology Mixtape mixed by Marc Mac
1. Apache (Battle Dub) 2. Shaft In Africa (Addis) 3. Back In Time (feat. Baron & TRAC) 4. Come And Play In The Milky Night 5. Funky Fanfare 6. Jungle Green Outlines 7. Swahililand 8. Shine (feat. John Robinson & Jimetta) 9. LuAnne From Harlem 10. Rocket Man (Afrolatin Joint) 11. Ice Cream On My Kicks 12. Oil & Water (feat. Notes To Self) 13. Whatever Happened To Peace?

5x7":
A: Back In Time (feat. Baron & TRAC)
B: Come And Play In The Milky Night
C : Shine (feat. John Robinson & Jimetta)
D: Oil & Water (feat. Notes To Self)
E: Shaft In Africa (Addis)
F: Jungle Green Outlines
G: Swahililand
H: LuAnne From Harlem
I: Funky Fanfare
J: Apache (Battle Dub)
SAMPLES: http://soundcloud.com/republicofmusic/sets/visioneers-hipology/s-yiD2g

OVERVIEW:
Since the late 80s Londoner Marc Mac has been converting audiences with his sophisticated take on urban soul. A hybrid concoction of breakbeat, nu-jazz, neo soul, drum and bass, and Hip Hop, its a polished sound plugged directly into the emotional highway of 21st century city living. Working under a variety of guises, his prodigious output includes his work as one half of 4hero, Visioneers, Natures Plan and Nu Era. In the late 90's Marc signed to Gilles Peterson's Talking Loud Records with 4hero. 4hero went on to produce two classic albums with Talkin Loud icluding the award winning "Two Pages" & "Creating Patterns" they then set up their own label where the critically acclaimed "Play With The Changes" was released. Somewhere in this timeline, between producing music for Jill Scott to Roy Ayers, Phonte to Terry Callier, Marc started another project called Visioneers releasing a set of limited 7" singles getting the attention from top eclectic DJ's including Jazzy Jeff, Kenny Dope, Gilles Peterson & Norman Jay. Visioneers was then picked up by BBE records who released the debut album "Dirty Old Hip Hop".
While recording this new Visioneers record, Mac began thinking how hip-hop had been a (sometimes invisible) guiding hand in his life. "The music, the fashion and culture. Although producing all kinds of music from jungle to jazz, hip-hop (or at least what is was) has always been a part of what I do in some strange and sometimes very subtle way." Documenting this influence on Hipology.org, his very own digital scrapbook (that has also spawned the record of the same title), it's easy to see the depth of Mac's appreciation of hip-hop. HIPOLOGY; the album includes hand picked guest John Robinson, Notes To Self, TRAC & Baron alongside some featured musicians Luke Parkhouse, Ariya Astrobeat Arkestra & The Support Horns. The result is a real cool, funky eclectic mix of breaks, beats, soul/jazz and freaky squeaks a great follow up to the debut album.

PRESS: Metro Feature confirmed (30/4/12), Echoes Feature in Dom Servini's section confirmed next issue. Reviews confirmed in Wax Poetics, Mixmag, Q Mag, DJ Mag, Bonafide (Feature published with exclusive Dilla Mix), Blues n Soul, Guardian, Jazz Wise.
RADIO: Serviced to specialist radio. Support from Gilles Peterson (R1), Ross Allen (Ministry), Craig Charles (6Music)
MARKETING: K7, BBE & 4Hero database mail-outs / banner ads on specialist sites / press release sent out to blogs / updates on social networking sites and forums
OTHER ACTIVITY: 4hero.co.uk omniverse-records.bandcamp.com marc4hero.podomatic.com www.myspace.com/4hero www.facebook.com/4hero

…

Read more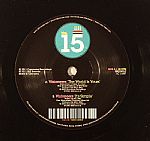 Cat: BBE 200SLP. Rel: 09 Jan 12
Hip Hop/R&B
The World Is Yours

It's Simple
Review: 4 Hero don Mark Mac's side project Visioneers gets a worthy vinyl reissue as part of the 15 years of BBE celebrations with this limited edition 45. "The World Is Yours" is a take on the Nas classic which originally (in this version) came out in 2002 on the Omniverse label. The flipside "It's Simple" turned up on the Dirty Old Hip-Hop album for BBE four years later. The Omniverse label was highly collectable at the time, so this will be a welcome release for those who missed the original 45 or just love the 7 inch format. Both tracks are a sweet hip-hop tinged instrumental ride with nice keys and jazzy vibes. Hot!
…

Read more
Played by:
Dom - Love Unlimited Sound System
,
Mukatsuku Records Chart
,
RUSTAM OSPANOFF
,
Mehdi
,
Funkshone
,
Paul Thornton (Dig Deep / Reboot)
,
Juno Recommends Funk/Reissues
,
Marc Hype
,
The Funk Hunters
,
Your Name (Legalize Lambada)
,
Osmose
,
I Love 45's!
,
Digga Please?
,
Skyline Recordings Chart
,
Tim Zawada
,
Freqnik & WDRE
,
Tugboat Edits
,
BBE Records
…

Read more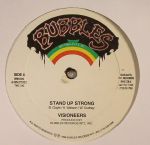 Cat: BRII 004. Rel: 31 Oct 16
Roots/Lovers Rock
Visioneers - "Stand Up Strong" (4:13)

Track 2 (3:55)

Imperial Band - "Strong Dub" (4:01)
Items 1 to 3 of 3 on page 1 of 1