Items 1 to 3 of 3 on page 1 of 1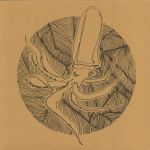 Cat: TR 013. Rel: 10 Apr 18
Techno
Biodub - "Varial" (7:32)

Upwellings - "Subduction" (5:29)

Star Dub - "Aeronaut" (6:45)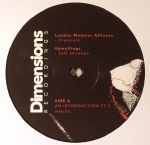 Cat: DIREC 003. Rel: 11 Jul 17
Techno
London Modular Alliance - "Crosstalk" (4:25)

Upwellings - "Soft Shadows" (5:40)

Mike Dehnert - "Tokio" (6:01)

Obsolete Music Technology - "Comb Freq" (7:12)
Review: With its festival, International Series, DJ Directory and Soundsystem: Dimensions has become a leading name in the underground. In only a mere six years of existence thus far, that's quite impressive we must say! Now, they extend their influence with the start of a new label: Dimensions Recordings. It launches with a 12 track compilation across three separate discs. Where the first disc delved into the exotic and explored world music and soulful vibes, this edition features some cutting edge electronics from legends and new heroes of the scene alike. Electro heroes London Modular Alliance appear with their best impression of purist Detroit electro on "Crosstalk" while the A side also features the glacial dub techno tones of Upwellings' "Soft Shadows". On the flip, Fachwerk boss Mike Dehnert gives us the very Robert Hood sounding "Tokio"and Windy City legend Steven Tang aka Obsolete Music Technology appears with something harder than you'd usually expect from the man: on the gnarly analogue techno of "Comb Freq".
…

Read more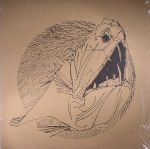 Cat: TR 011. Rel: 13 Feb 17
Techno
Echos From The Past (5:59)

Stones Lullaby (5:20)

When The Lights Fade Away (5:34)

Hearing The Solar Winds (7:10)
Review: Vincent Raude's Upwellings moniker has given us a whole selection of deep, dub techno sounds for us to engulf our minds with. We say that because we find the genre, and particularly his strain of it, to be invariably soothing both for the body and the mind. The mysterious figure appears herein for the equally imperceptible Tiefenrausch label, out of Germany, with four subtle killers. "Echos From The Past" deep dives into an aqueous world of sludgy computer grooves and dubbed-out effects, followed by the more tranquil pastures of the slow, meandering trails of "Stones Lullaby". The flipside takes us into Basic Channel territories thanks to its warm, glowing waves of delay, whereas "Hearing The Solar Winds" dissolves the whole tempo down to a murky, almost beatless assortment of sonics that have more in common with drone and industrial than dance music. We love that last track, and it's spurred us to give this tidy dub techno affair a big ol' tip!
…

Read more
Items 1 to 3 of 3 on page 1 of 1