Artists
Items 1 to 3 of 3 on page 1 of 1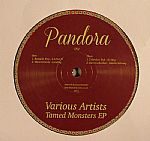 Cat: PAN 001. Rel: 29 Sep 14
Ambient/Drone
Benedikt Frey - "SIFSID"

Shine Grooves - "Landing"

Unbroken Dub - "No Way"

Kurvenschreiber - "Falsche Storung"
Review: Tamed Monsters EP is an inaugural release of the new record label Pandora. New imprint will focus on ambient sounds, music for home-listening and unique artwork. The VA includes works from german producer Benedikt Frey, russian producers Shine Grooves, Unbroken Dub, and an ambient group Kurvenschreiber. Each artist offers a different sound, which lets the music evolve like a story and makes a nice combination of dreamy ambience and mesmerizing repetitive beats.

…

Read more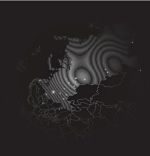 Cat: RM 001. Rel: 19 Dec 16
Techno
Lullaby Arp (6:49)

RX303 (6:33)

Factory Presets Improvisation (6:57)
Review: Material from Russian producer Unbroken Dub has been somewhat limited in recent times compared to his prolific emergence five years ago, but he resurfaces to kick off the Resonance Moscow label with more of his singular, daring techno variations. "Lullaby Arp" is certainly a bold A-side track, eschewing a beat in favour of the titular arpeggio, and amazingly he manages to make it an engrossing listen. "RX303" may have some more detectable percussion, but it's by no means a de rigeur dance track. The acid line seems to lope on its own terms while all else remains utterly restrained in its demeanour. "Factory Presets Improvisation" too heads far out with its distorted bleep tones and deconstructed electro exoskeleton.
…

Read more
$10.33
SAVE 30%
in stock
$7.23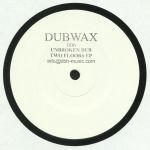 Cat: DUBWAX 006. Rel: 20 Nov 17
Techno
Handle Candle (11:08)

Pterosavr (12:07)
Items 1 to 3 of 3 on page 1 of 1