Items 1 to 3 of 3 on page 1 of 1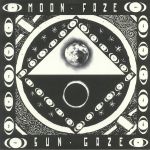 Cat: MCLP 0033. Rel: 09 Nov 17
Deep House
Nicola Cruz - "Pagano" (5:41)

Moscoman - "Se Acabo" (5:36)

Zongamin - "New Tribe" (4:24)

Manfredas - "Glasswalk" (6:32)

Umoja - "Umboweti" (4:27)

Crowdpleaser & Mah'Mood - "Yasmin" (feat Habib) (6:21)
Played by:
Alexis Le-Tan
,
Mike Misiu
,
Curious Disco
,
Manu•Archeo
,
Jonny Rock
,
Mimi
,
Dj soFa
,
Disco Halal
,
Ponty Mython
,
ESS O ESS
,
LEGO EDIT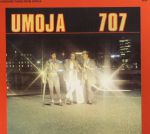 Cat: ATFA 025CD. Rel: 19 May 17
International
Money Money (Bananas)

707

Take Me High

Special Night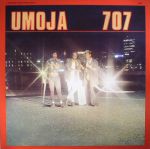 707
(heavyweight vinyl LP + insert + MP3 download code)
Cat: ATFA 025LP. Rel: 19 May 17
International
Money Money (Bananas) (4:36)

707 (4:22)

Take Me High (4:45)

Special Night (4:06)
Review: By 1988, South African producer "Om" Alex Khaoli had left his Afro-rock and Afro-soul past behind and was focused on his pioneering, synths-and-drum-machines-laden "bubblegum" project, Umoja. It was at this point that the ever-changing collective released 707, a mini-album whose four tracks all reached number one on the South African pop charts. As this Awesome Tapes From Africa reissue proves, it remains a fine set. We're particularly enjoying the bold synth riffs, elastic bass and breezy vocals of "Take Me High" and Fairlight-driven synth-pop wooziness of "Special Night", though eccentric opener "Money Money (Bananas)" - the set's most obviously South African sounding tune - is also brilliant.
…

Read more
Items 1 to 3 of 3 on page 1 of 1