Items 1 to 3 of 3 on page 1 of 1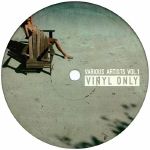 Cat: VOV 07. Rel: 24 Jul 17
Deep House
Bubbadog - "Goin' Round" (5:46)

Minus The Majors - "Strole On Through" (6:44)

Alex Zuiev - "Down By The River" (7:42)

Ugly Frankie - "Your Ears Look Great" (6:46)
Review: Vinyl Only reach their seventh release with a fresh grip of lesser known producers bringing high grade grooves to the table. Bubbadog opens the 12" up in a woozy fashion with the warbling piano chords of "Goin' Round", capturing a time-slip mood that carries through to the dusty jazz soaked beat down of Minus The Majors' "Strole On Through". On the B-side, Alex Zuiev gets into an exotic, chiming, 80s-inflected mood on "Down By The River", creating a slow-burning dancefloor heater out of classic ingredients. Ugly Frankie finishes the EP off with the stripped down funk of "Your Ears Look Great".
…

Read more
$8.78
SAVE 25%
in stock
$6.59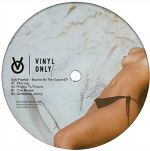 Cat: VOV 08. Rel: 08 Jan 18
Deep House
Slim Leg

Flowers For Flower

Cow Boogie

Gentleman Jimmy
Review: After popping up on a various artists release last year, Ugly Frankie makes good on his connection to the Vinyl Only label with a full fat EP of chunked up, funked out house business for sunny climes. There's a dusty, rolling tone to the tracks on offer here - the crafty edits, nimble sample treatment and inventive layering creates a vibe you can lose yourself in all day. These aren't just straight up dancefloor rollers either - "Cow Boogie" bumps and slides with a low slung swagger that will have you popping at a slower tempo - but they're all prime for the get down. For some dusty, soul-laced cuts produced with flair, look no further.
…

Read more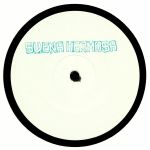 Cat: SH 007V. Rel: 22 Feb 18
Deep House
Twenty-Five Joints (6:06)

No Shy (6:18)

Twenty-Five Joints (Ruff Stuff remix) (6:40)

Twenty-Five Joints (Martin Dacar remix) (8:06)
Items 1 to 3 of 3 on page 1 of 1