Items 1 to 3 of 3 on page 1 of 1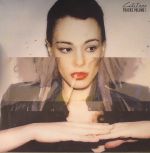 Cat: CITI 017. Rel: 17 Aug 15
Techno
Amato - "Physique" (5:13)

Tzusing - "King Of System" (5:06)

An-I - "Mutter" (6:00)

Broken English Club - "Glass" (5:28)
Review: There's a delightfully celebratory feel about this debut volume of Cititrax Tracks, a new 12" series from Minimal Wave offshoot Cititrax. As beautifully presented as we've come to expect, Tracks Volume 1 boasts a quartet of dancefloor-ready smashers from a blend of new faces and label stalwarts. Amato (aka The Hacker) kicks things off with the glistening EBM funk of "Physique" - all restless synth refrains and pounding bottom end - before LIES affiliate Tsuzing go all dark, psychedelic and twisted on the thrillingly intense, acid-flecked "King of System". An-I go all DAF (with a touch of Front 242) on the fuzzy and dystopian stomper "Mutter", before Cititrax regulars Broken English Club delivers a storming chunk of industrial-tinged analogue funk ("Glass"). Bravo!
…

Read more
Played by:
Alexis Le-Tan
,
Le Chocolat Noir
,
Nomad
,
Kone-R (Uncharted Audio)
,
Mimi
,
Toby fairbank
,
Ionik (Traveller Records)
,
Jacques Renault
,
Adam X Sonic Groove
,
Juno Recommends Techno
,
Marsman
,
3.14
,
Giorgio Luceri
,
Ali Renault
,
REALMZ
,
Rogér
,
Mitchell Goor
,
IRON BLU
,
Kris Baha
,
Kondaktor
,
Brokntoys
,
ANFS
,
Lurid Music
,
LesYeuxOrange
…

Read more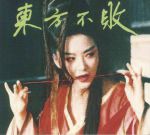 Cat: LIES 092CD. Rel: 31 Jan 18
Techno
Track 1

Digital Properties

Esther

King Of Hosts

Nature Is Not Created In The Image Of Man's Compassion

Post-Soviet Models

Torque Pulsations

Category III
Review: L.I.E.S man in Taipei, Tzusing, has been serving up EPs of gravelly electronics and skewed techno missives for the best part of four years. Happily, the Malaysian producer has now set his sights on the full-length format, delivering a debut album that mixes his usual metallic percussion hits, mind-altering modular electronics and bleak sonic textures with mutilated versions of the humid, exotic instrumentation associated with his country of birth. It's an arresting and unusual blend that makes for gripping listening, with highlights including Far Eastern mutant electro workout "Torque's Pulsation", the Cabaret Voltaire-goes-to-Jakarta flex of "King of Hosts" and the nightmarish techno bounce of clanging closer "Category III".
…

Read more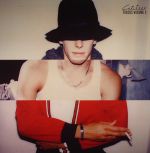 Cat: CITI 019. Rel: 19 Apr 16
Techno
Tzusing - "Nonlinear War" (5:55)

L/F/D/M - "Moth Holes" (6:12)

Silent Servant - "The Touch" (6:10)

Maelstrom - "Lithium" (5:33)
Review: Cititrax's first Tracks 12" sampler did a good job in showcasing material from some of the Brooklyn-based label's favourite contemporary producers. This follow-up, arriving only a few short months after the first, aims to do the same. Returning for his second appearance, Tsuzing kicks things off with the razor-sharp shuffle of "Nonlinear War", whose intoxicating electronics and wild synth lines recall Brown Album-era Orbital, before London-based L/F/D/M takes a trip into bleak techno territory with the acid-laden "Mouth Holes". Flip for Silent Servant's deliciously grandiose, muscular electro-disco workout "The Touch", and the clanking industrial percussion, EBM attitude and humming electro beats of Maelstrom's "Lithium".
…

Read more
Items 1 to 3 of 3 on page 1 of 1